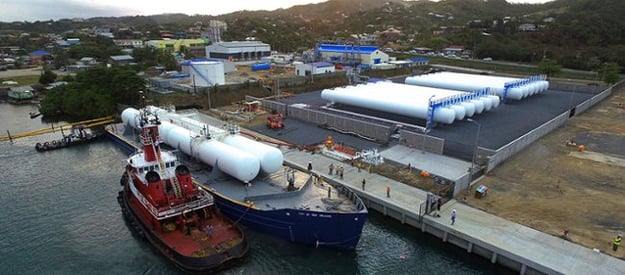 TransTech Energy will be participating as an exhibitor at the upcoming Platts Caribbean Energy Conference taking place at the Renaissance Santo Domingo Jaragua Hotel & Casino in Santo Domingo, Dominican Republic - January 24-25, 2019.
Join us at this event to learn how TransTech Energy can assist you with your LPG and LNG storage and handling infrastructure requirements for power generation including:
Conference Registration Fee Discount
To request a $350 discount off the standard commercial conference registration fee, click here to contact Mark Wenik, Market Director, Terminals & Power Generation, TransTechEnergy
Download the Conference Brochure
TransTech Energy supplies complete LPG storage and handling infrastructure solutions to support LPG power generation, including distributed power generation and CHP, as well as back-up power generation.
Our scalable bulk LPG storage solutions provide an ideal solution for supporting high levels of LPG consumption, with storage tanks available in an array of sizes up to 120,000 gallons and more in addition to custom engineered and turn-key solutions and services for LPG storage and gasification
TransTech also delivers comprehensive, best-in-class solutions for liquefied natural gas (LNG) storage and re-gasification across the full LNG value chain, for all off-pipeline applications.
Contact us to speak with one of our LPG power generation experts today: 1-888-206-4563
FREE

Power Generation Preliminary Project Development Package

Sample P&IDs

Site plan

Projected mmbtu cost for LPG vs LNG

Cost of LPG infrastructure vs LNG infrastructure

Reciprocating gas engine vs. gas turbines infrastructure assessment

Major equipment requirements

More...

Submit Request