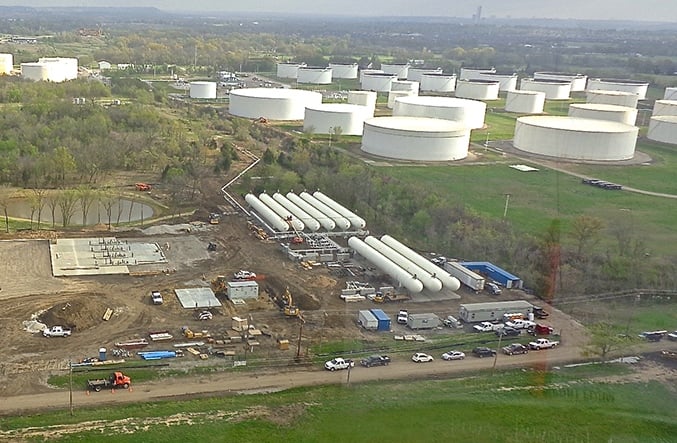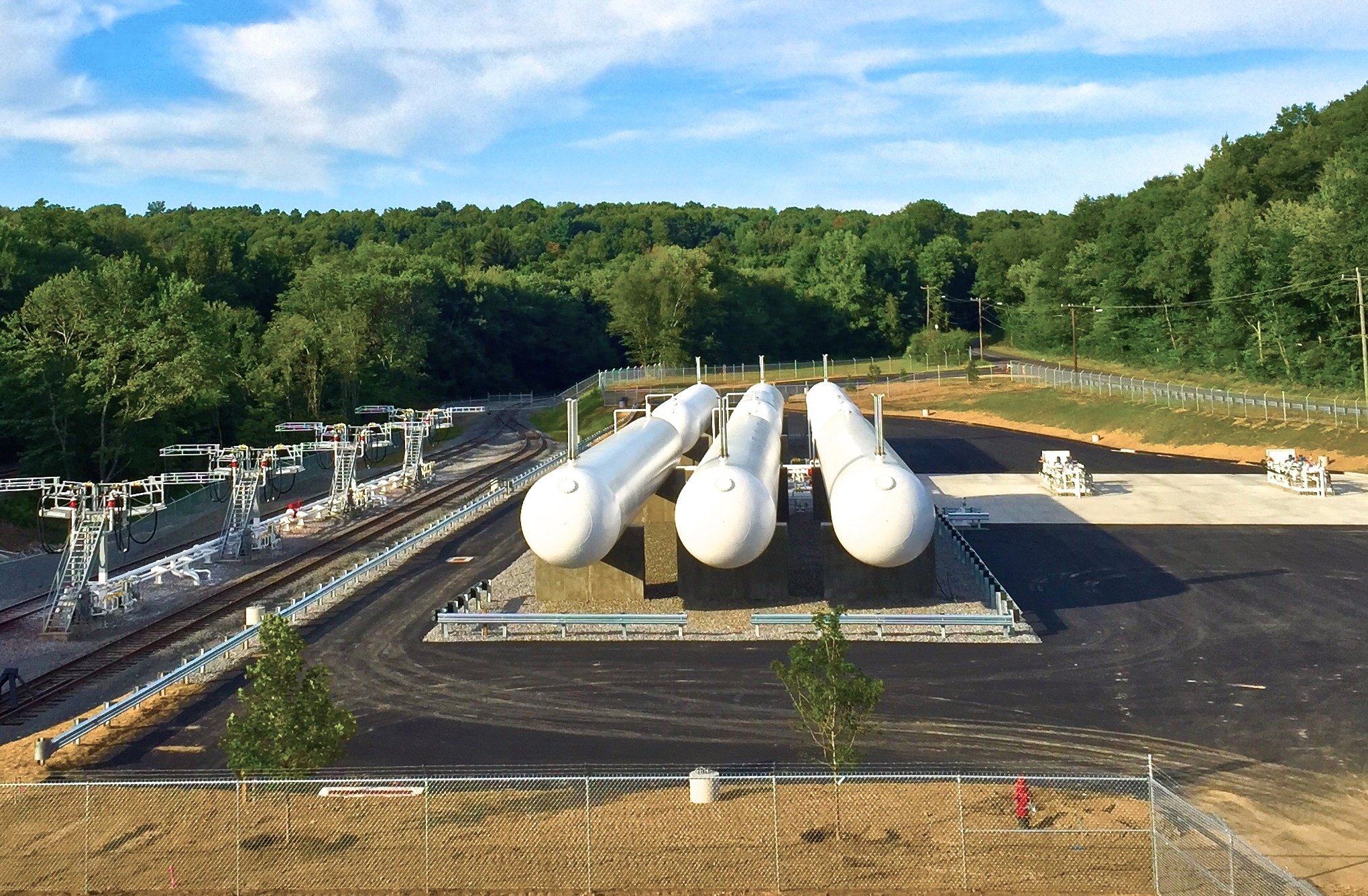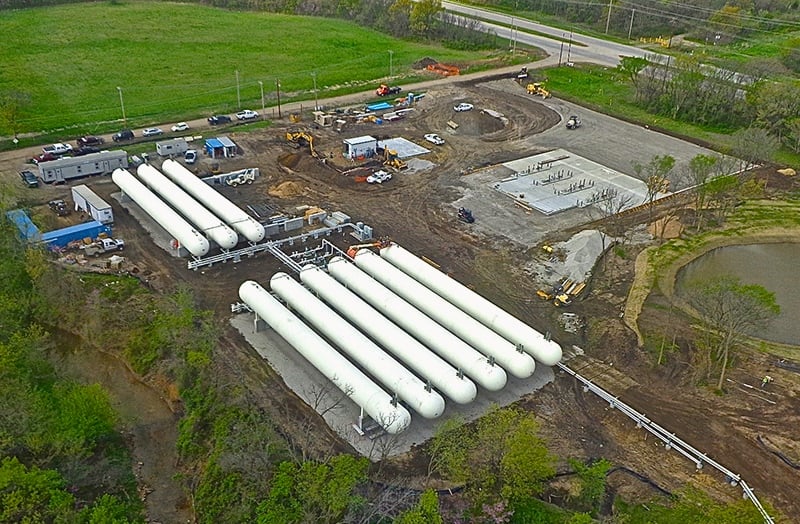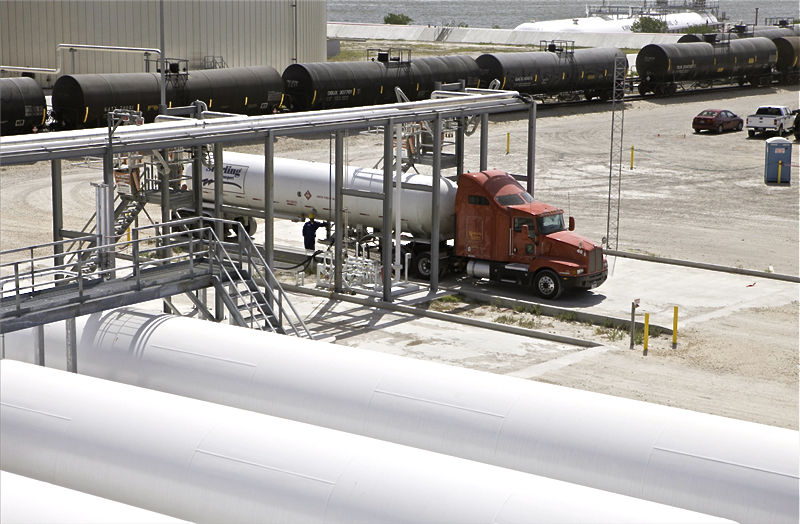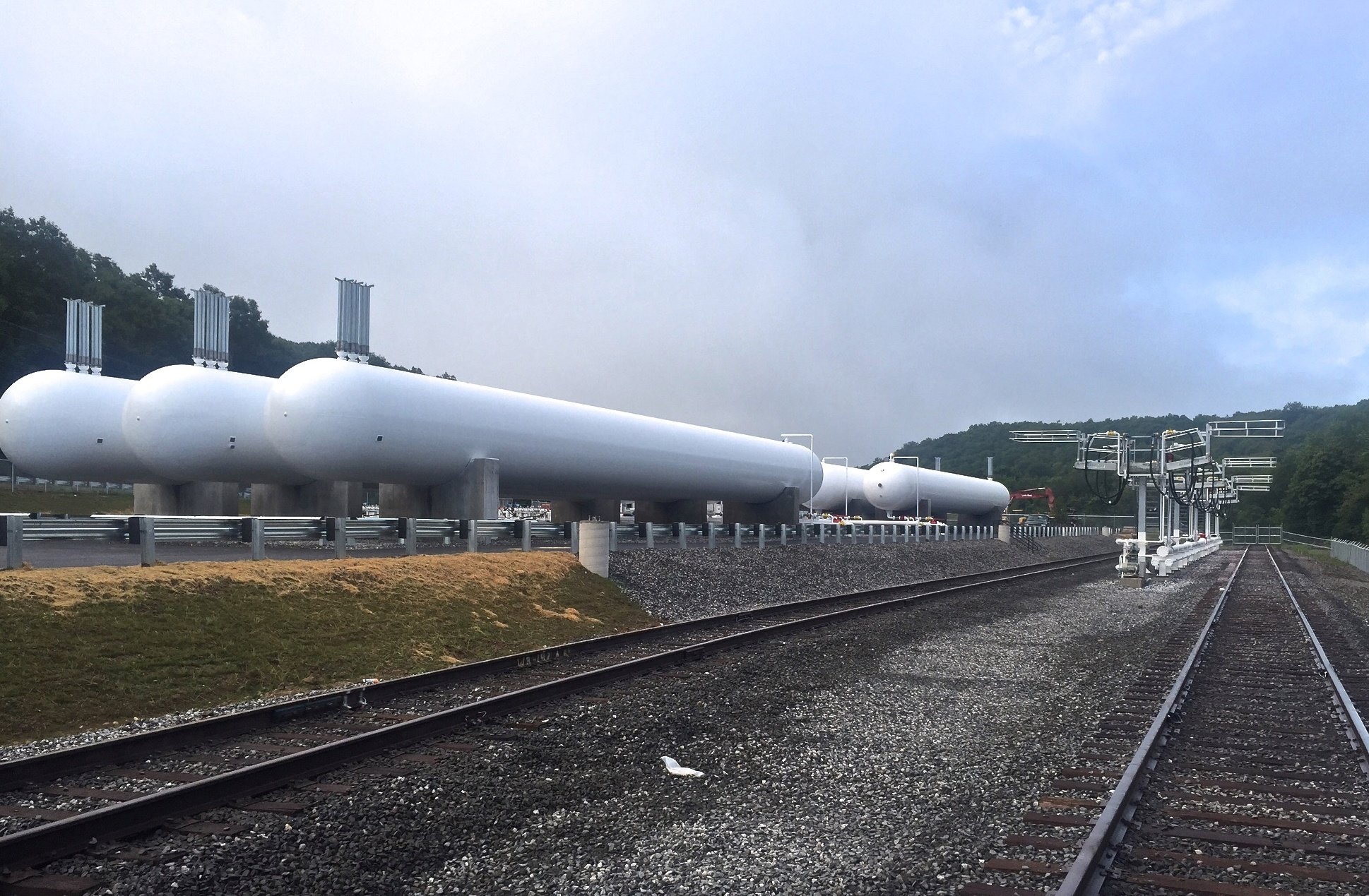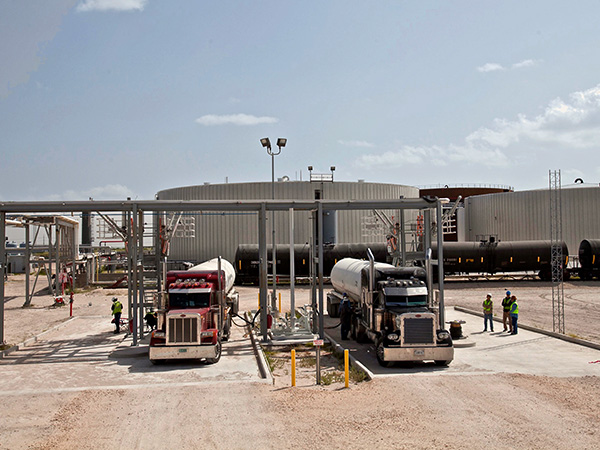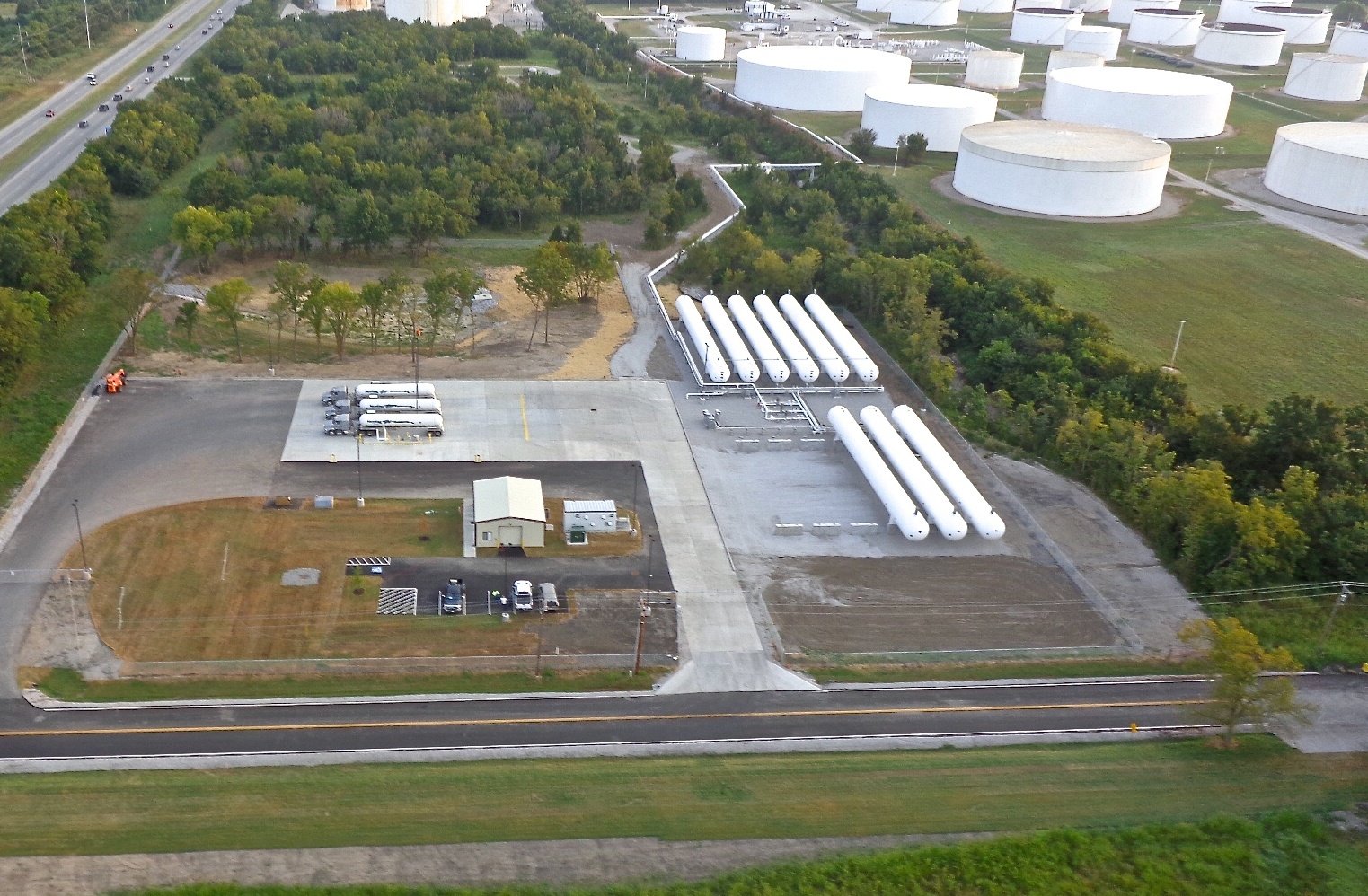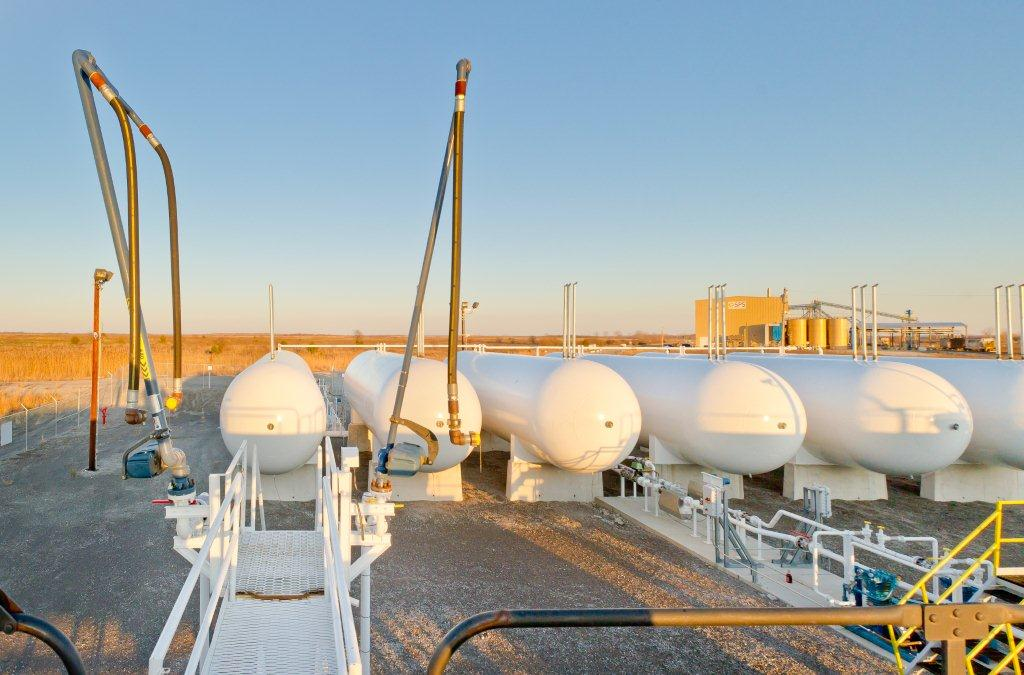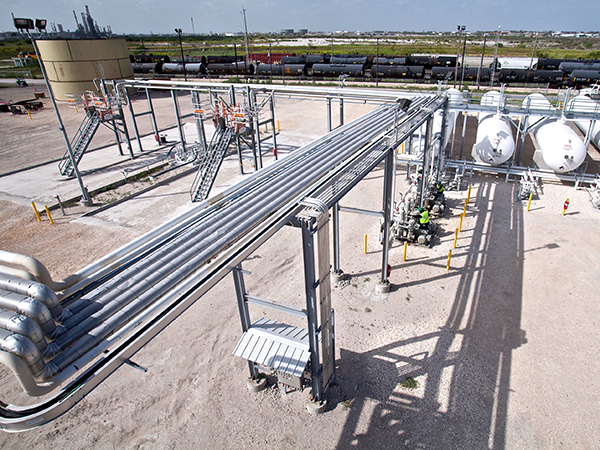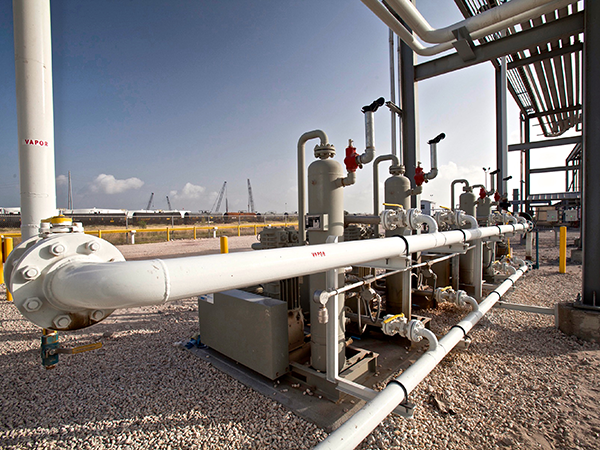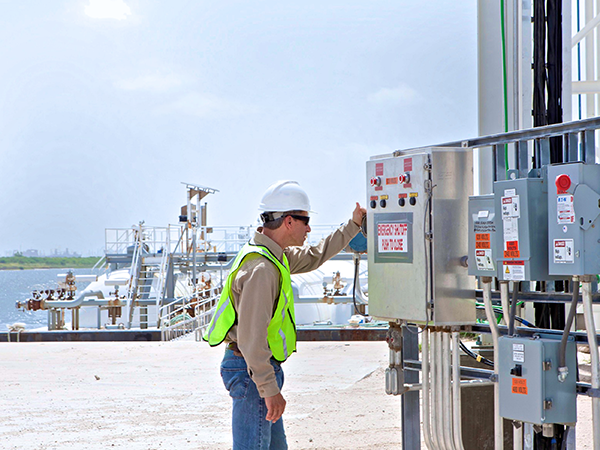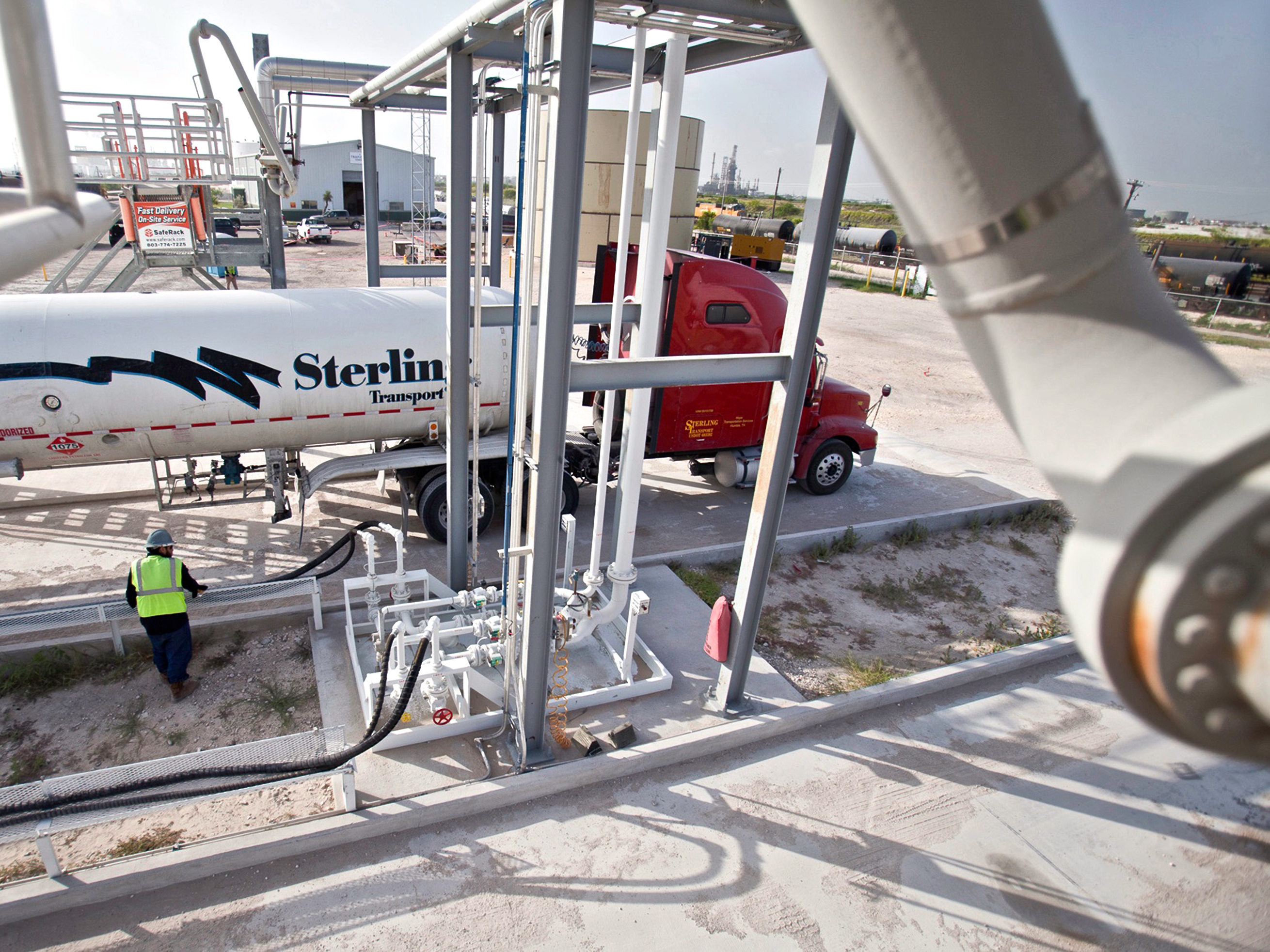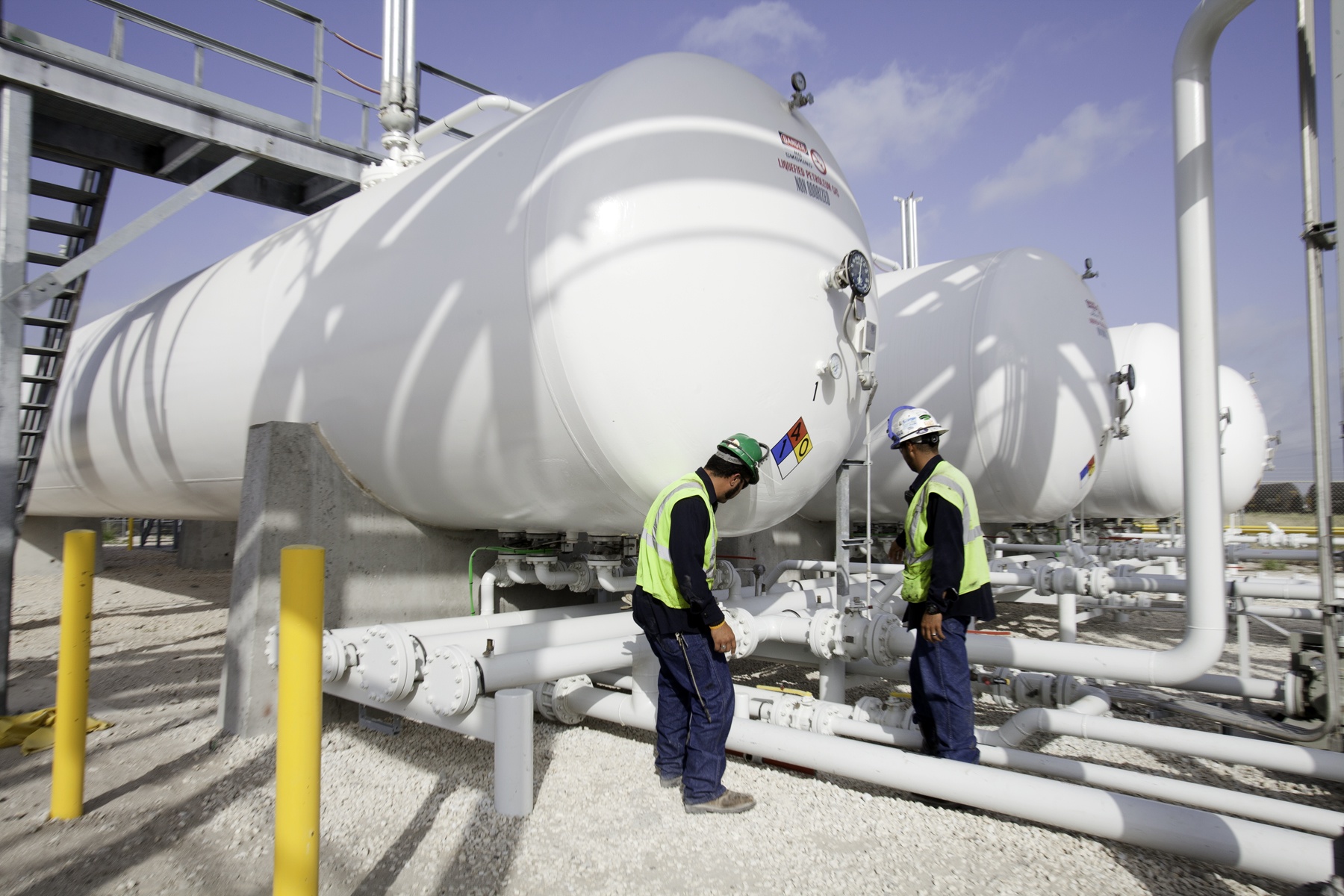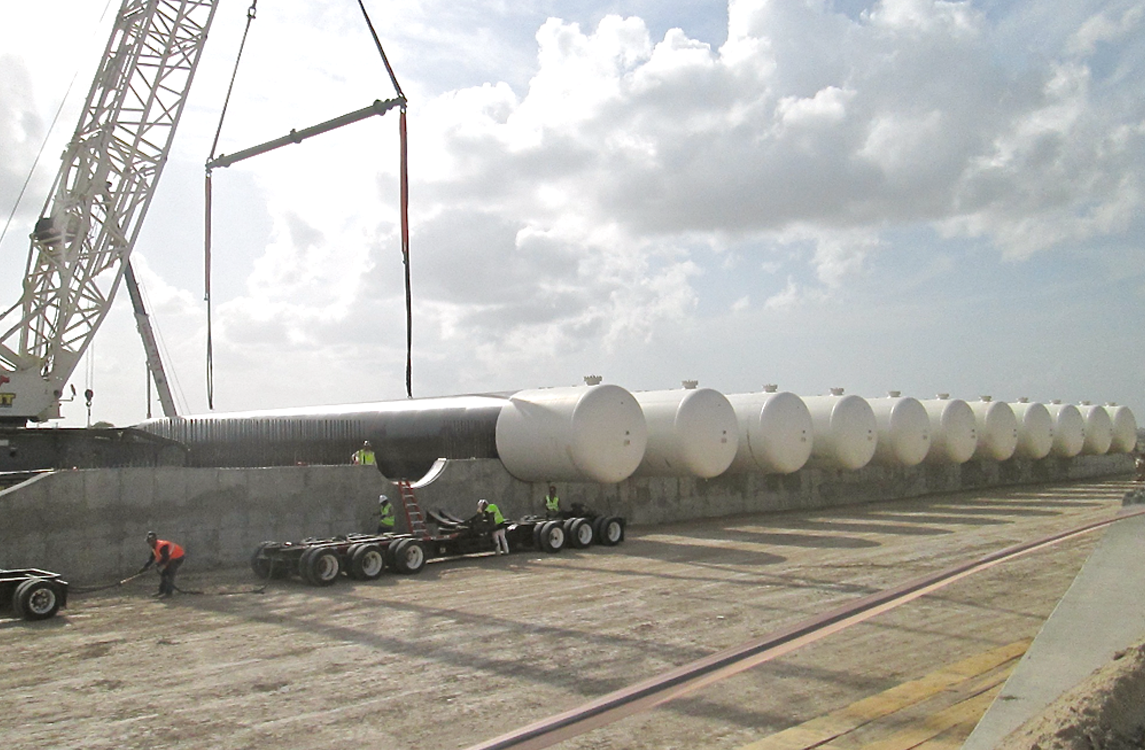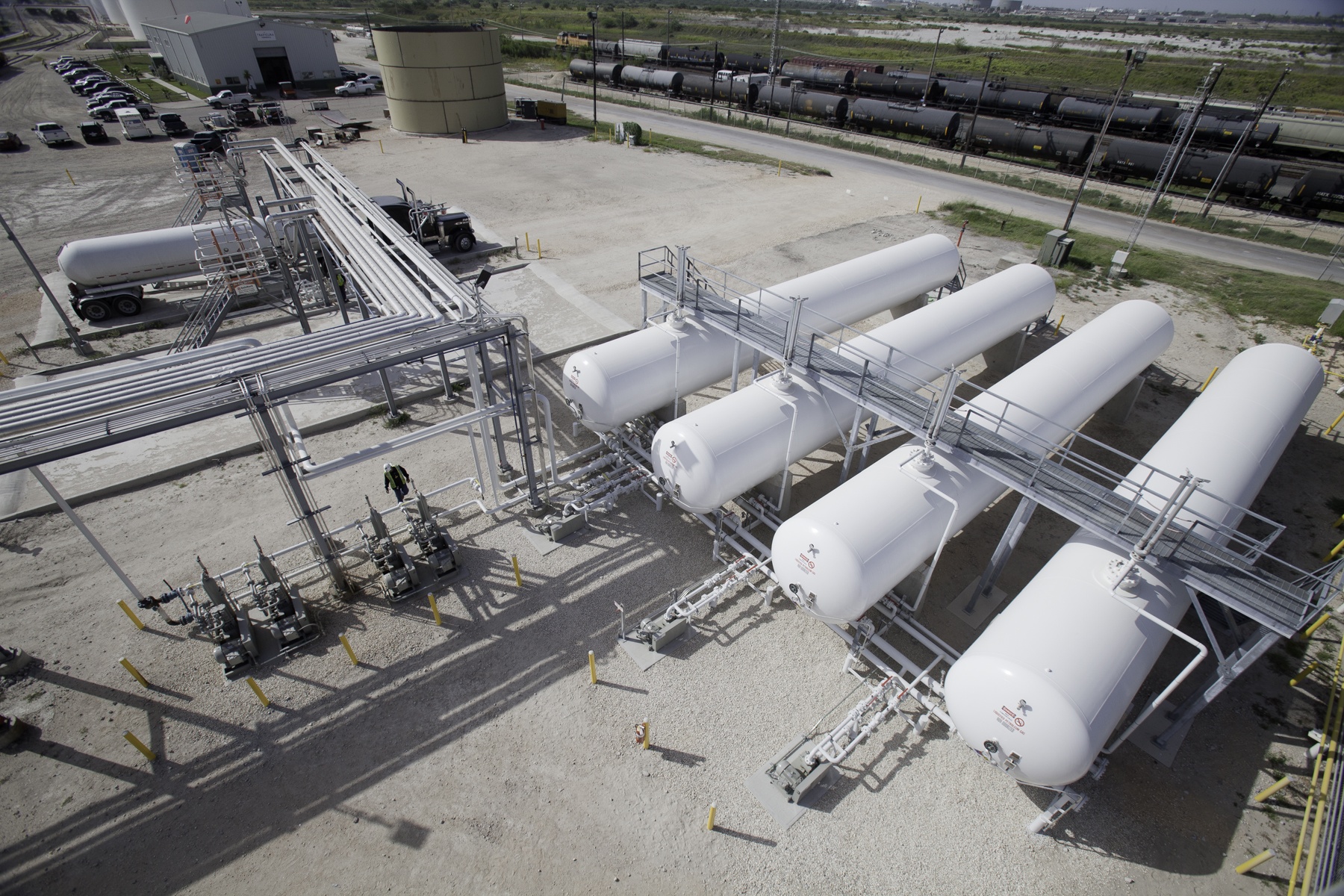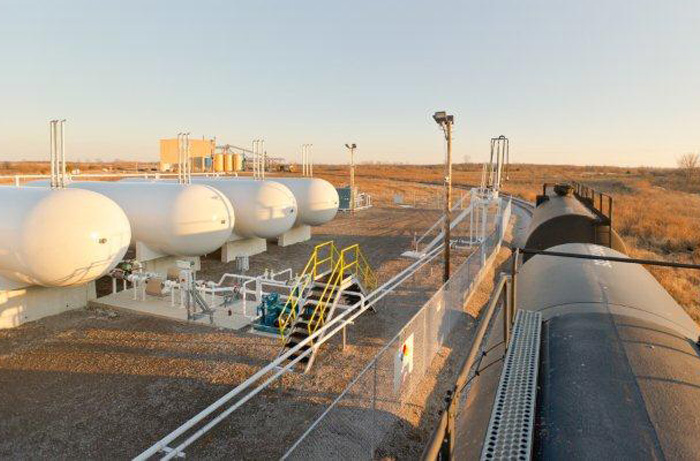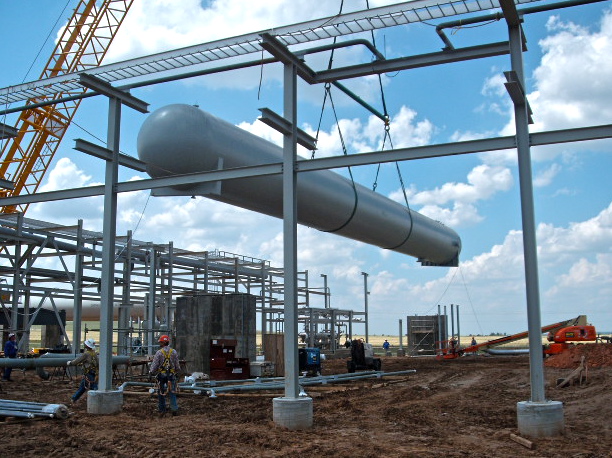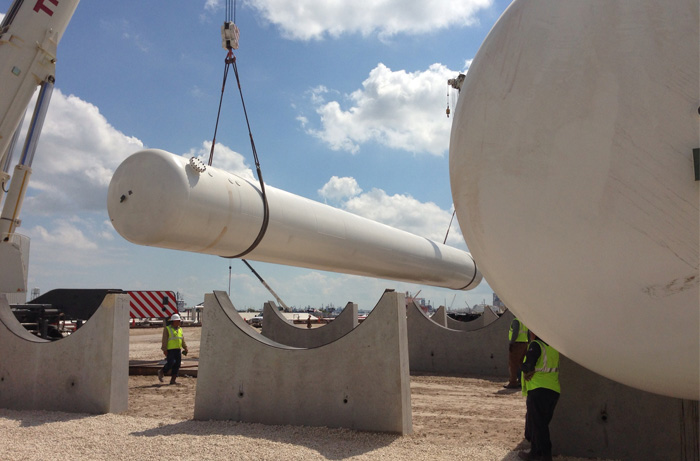 TransTech Energy offers turnkey and custom engineered terminal solutions to facilitate liquid transfer, storage and distribution of NGL, LPG, propane, butane and related products.
Backed by over five decades of experience, we offer a complete range of solutions for both greenfield projects and terminal expansions.
Designed for you by our expert in-house teams—or built to your exact specifications—your terminal can be configured to accept liquefied petroleum gas and related hydrocarbon gases supplies by rail, pipeline, ship or barge.
Whether your facility calls for custody transfer, transport or bobtail loading operations, cylinder filling stations or any combination of these or other applications, we can design and build the terminal to suit your needs.
When you choose TransTech Energy to design your terminal, our expert design engineering team will work with you to optimize your terminal design to accommodate your unique operating parameters including product specific considerations such as temperature and pressure, storage capacity requirements, and product receiving and distribution capacity—all while addressing your project specific constraints such as land availability, ease of ongoing operations and maintenance, and budget.
Capabilities
Our capabilities span the full range of terminal facilities, including:
Truck, rail and marine loading & unloading system
New and custom fabricated storage tanks
Foundations and tank piers,
Pumping facilities
Marine jetties
Fire and hazard protection
Instrumentation
Automation and control systems
Piping systems
Communication systems
Security systems
Power distribution
Full Service Project Management - Single Point-of-Contact
When you engage TransTech Energy, you'll enjoy complete, end-to-end delivery of your project—with a single-point of contact.
We deliver efficient and seamless project execution from conceptual engineering and feasibility studies, to code interpretation, terminal siting, environmental evaluations and permitting, front-end engineering and detailed design, procurement, construction, startup and commissioning.
A Word About Safety
TransTech Energy delivers terminal projects across the U.S. and around the globe. Regardless of where our projects are executed, we design and build them in strict compliance with the appropriate jurisdictional code such as API 2510, NFPA Pamphlet 58/59 or any other applicable recognized code..
All of our employees are highly trained to understand and adhere to the highest safety standards and our own company-wide requirements meet and often exceed industry standards
Call today to discuss your NGL, LPG/Propane, Butane terminal needs: 888-206-4563.