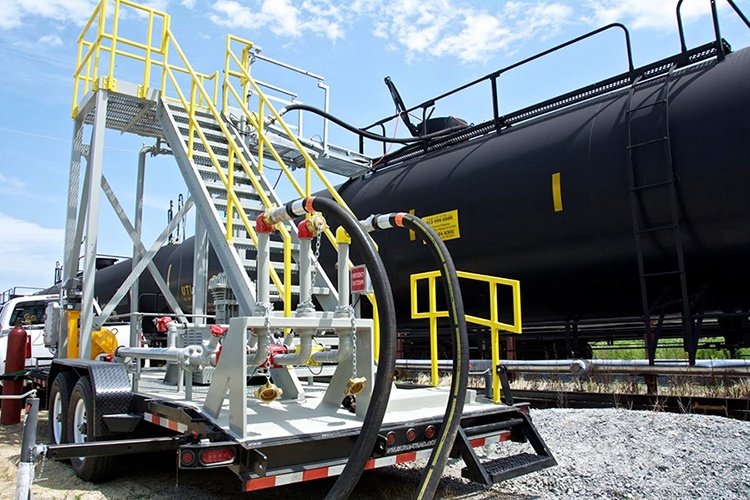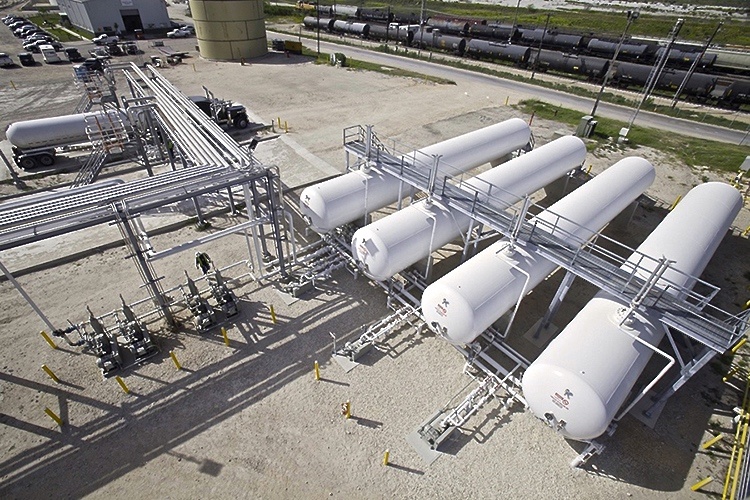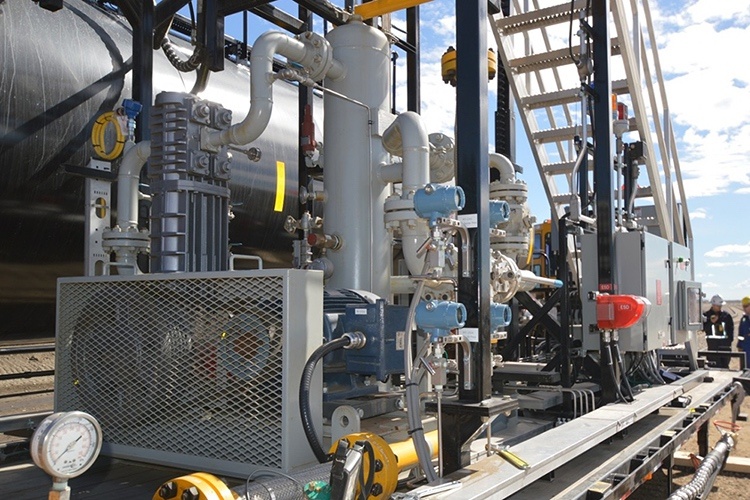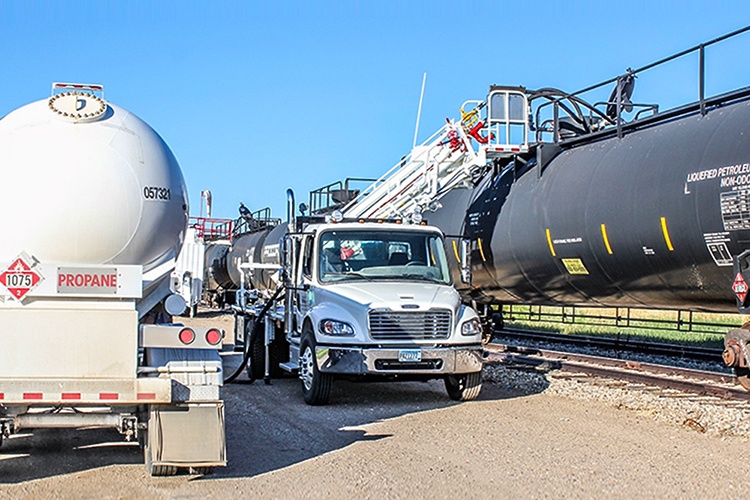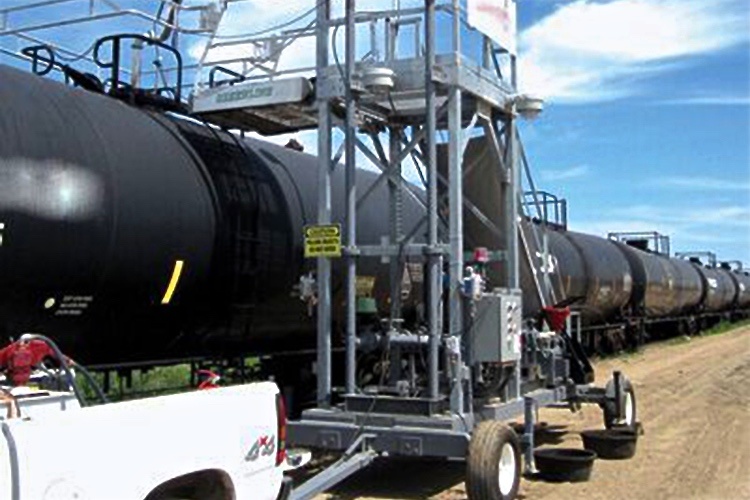 TransTech Energy offers a complete line of transloading solutions for efficiently moving NGL, LPG and other hydrocarbons between rail cars, tank transports, and bulk storage facilities.
Transloading is the ideal solution for well production operations that are not located within close vicinity to existing pipeline and rail infrastructure and/or refineries—or in any case where liquids need to be moved from one mode of transportation to another.
For remote locations, transloading can be quickly implemented to facilitate the movement of liquids from well head storage facilities to tank trailers, which can then transport them to ideal rail, pipeline or refinery destinations—making your operations profitable long before new pipeline and railway infrastructure makes its way to your location.
For all applications, transloading solutions can be customized to meet your exact specifications and site details. Whether you need to move liquids from well head to rail car or tank truck, tank truck to rail car, or rail car to tank truck; we offer reliable, accurate transfer solutions—all engineered to the highest safety standards and designed for maximum ease of use and efficiency.
Transloading Skid Solutions — from simple pump skids to fully equipped custody transfer systems, our modular solutions support quick on-site installation for fast upstart—and fast ROI. Learn more about our liquid transfer skids.
Mobile Transloading Skid Solutions —add mobility to your transloading skid with a trailer option.
Portable Transloading Platforms — offer a portable solution for truck and rail transloading, that can be moved from one location to another as needed. Available for loading/unloading and custody transfer applications, our portable transloading platforms can be up and running the same day they're delivered to your site.
Rail Car Platforms — our liquid railcar loading/unloading platforms are designed and built to your exact specifications in single or double-sided configurations, with single or multiple rail car loading/unloading stations. Suitable for both coupled and uncoupled rail cars, our platforms can also be designed to accommodate railcars of different sizes. Learn about our rail terminal solutions.
Complete Truck & Rail Terminal Facilities—we build complete, state-of-the-art terminal installations, to suit your exact requirements. Our transloading terminals can include fully integrated truck loading/unloading and/or rail car loading/unloading functionality. Available features include multiple vehicle and railcar stations, elevating platforms, choice of pumps and meter systems, scales, manifolds (for loading multiple products through a single loading arm), loading arms, grounding equipment and overfill protection, stairs and gangways, terminal automation systems, more. Learn more about our truck and rail terminal engineering construction services.
Backed by over 50 years of experience serving the energy industry, our seasoned engineering and construction team designs and builds all transloading equipment and facilities to the highest standards to meet with all ASME codes and comply with all OSHA safety requirements, to protect workers while maximizing productivity.
Call us today to speak with one of our translaoding solutions experts at 888-206-4563.