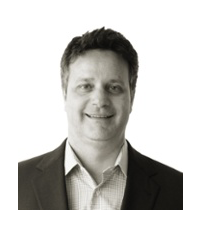 We are pleased to announce that Greg Ezzell has been promoted to President and Chief Operating Officer at TransTech Energy.
Greg succeeds founder, Britt Medley, who grew the company from an upstart to one of the leading energy service companies in the country. Britt will transition to Growth Advisor and continue as a member of the TransTech Board of Directors.
In Greg's new role he will be responsible for leading the TransTech team in its implementation of the company's strategic plan, with a continued focus on providing market-leading solutions to a worldwide customer base.
Greg has over 25 years of leadership experience, in roles that have spanned entrepreneurial startups and large established corporations. Since joining TransTech in 2009, Greg has been a driving force behind the company's marketing and business development activity, expanding the company's footprint into oil and gas upstream and midstream solutions, leading the acquisition and integration of its ASME fabrication facility, TransTech Fabrication, and cultivating both offshore emerging market growth and expansion into downstream NGL markets.
Working closely with Britt and the entire TransTech team, Greg has continually identified and advanced new opportunities in the energy sector that leverage TransTech's diverse capabilities.
Said Britt, "I'm thrilled to appoint Greg to this important role as we transition to a new phase of growth at TransTech. I am confident he will successfully maintain our strong family culture, while continuing to build the depth and breadth of our business. Greg has been an innovative leader with the ability to deliver exceptional results and there is no one better prepared to lead TransTech through its next stage of accelerated growth."
TransTech, which is part of Bridge Industries LLC, a Cleveland, OH holding company, has invested aggressively over the last 4 years, building engineering depth and manufacturing capacity to serve its growing customer demand in energy markets. Jeff Berlin, the President of Bridge Industries, and Chairman of TransTech Energy said, "Greg and Britt have been great partners and we are really excited to continue working with Greg, Britt and the team to further advance TransTech's strong position in the energy industry."
Greg commented, "I'm excited to continue working with Jeff and Britt to further develop and grow our world-class team and expand our relationships with industry-leading partners and our global customer base. We have tremendous opportunity ahead and exceptional bench strength in our employees to help us get there. I'm fortunate to help lead the way."