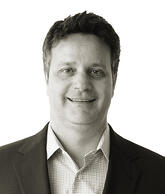 Greg Ezzell - President and Chief Operating Officer

Greg assumed the role of President and Chief Operating Officer in October of 2018. He is responsible for the company's operations and implementation of its strategic plan, which is focused on providing market-leading solutions (design, fabrication, and field services) to a world-wide customer base.
Greg joined TransTech in 2009 to expand the organization's business development reach, bringing a diverse background ranging from entrepreneurial start-ups to larger company sales/marketing management. Greg has been a driving force behind the company's marketing and business development activity, expanding the company's footprint into oil and gas upstream and midstream solutions, leading the acquisition and integration of its ASME fabrication facility, TransTech Fabrication, and cultivating both offshore emerging market growth and expansion into downstream NGL markets. Greg has worked closely with TransTech's founder Britt Medley and the entire team to continue to seek new opportunities in the energy sector to leverage TransTech's diverse capabilities.

Send email