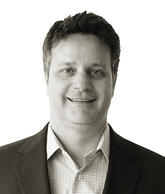 Greg Ezzell - Vice President of Business Development

Greg joined the TransTech Energy team in February 2009 as the Director of Business Development. In 2014 he assumed the role of Vice President of Business Development, responsible for all sales & marketing and strategic planning functions of the organization. Greg's primary focus is growing TransTech Energy's core energy service offerings with an emphasis on expanding the company's NGL & LPG midstream and downstream infrastructure solutions.
Prior to joining TransTech Energy, Greg enjoyed much success in a 20+ year career in a variety of leadership roles with start-ups and Fortune 500 companies. Greg brings excitement, confidence and a wealth of sales and marketing knowledge that is critical to growing a successful organization.



Send email