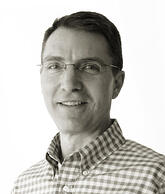 Jeff Berlin, Founder & President, Bridge Industries
Jeff Berlin
is Chairman of TransTech and Founder & President of Bridge Industries. Prior to Bridge, Jeff was President and COO of Hawk Corporation (AMEX "HWK"). Hawk was successful in executing a ten year growth strategy that propelled a single-plant $20M manufacturer into a $200M 16 plant global operation.
About Bridge Industries, LLC
Founded by Jeff Berlin, in 2003, Bridge Industries, LLC is a holding company based in Chagrin Falls, OH. Bridge invests along with operating management teams to help successful manufacturers of engineered products expand into new markets and execute strategic growth plans. Over the last several years, Bridge has focused on the growing opportunities in the energy sector with investments in companies supplying engineered systems for production of oil and gas.
In 2004 Bridge acquired Multi Products, a manufacturer of engineered equipment for the oil & gas industry. After the acquisition, Bridge has supported an active growth program with new product development and geographic expansion.
In late 2005 Bridge invested in Cimarron Energy, providing growth capital and strategic guidance. Cimarron is a manufacturer of systems for the separation and dehydration of natural gas. Over the seven year span of Bridge's involvement, Cimarron's revenues grew from $10M to over $130M. Bridge maintained an equity stake and Berlin remained a Director until late 2012, when Cimarron was sold to Curtiss Wright in a $135 M transaction.