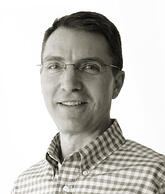 Jeff Berlin, Chairman & CEO
As Chairman of TransTech Energy, Jeff has been instrumental in the rapid growth of the company, working with the team to acquire TransTech's fabrication facility, TransTech Fabrication, establishment of the company's Houston office, growth of the TransTech team including the addition of high-caliber professionals at all levels, and ongoing refinement of the company's strategic plan.
Jeff is also Founder & President of Bridge Industries, a holding company focused on the growing opportunities in the energy sector with investments in companies supplying engineered systems for production of oil and gas.
Prior to Bridge, Jeff was President and COO of Hawk Corporation (AMEX "HWK"). Hawk was successful in executing a ten-year growth strategy that propelled a single-plant $20M manufacturer into a $200M 16-plant global operation.
For more about Bridge Industries visit http://www.bridgeind.com