Metalforms Acquisition to Enhance Capabilities, Support Growth in Industrial, Chemical, Petrochemical, Biofuels, and Energy Markets
We're pleased to welcome Metalforms to the TransTech family!
With over five decades of experience, Metalforms' seasoned teams have earned a reputation for consistently delivering industry-leading engineered and fabricated TEMA heat exchangers and ASME pressure vessels.
In addition to the company's broad range of capabilities, Metalforms' 24-7 emergency maintenance and repair response services distinguish it in the marketplace and underscore its laser-focus on customer needs.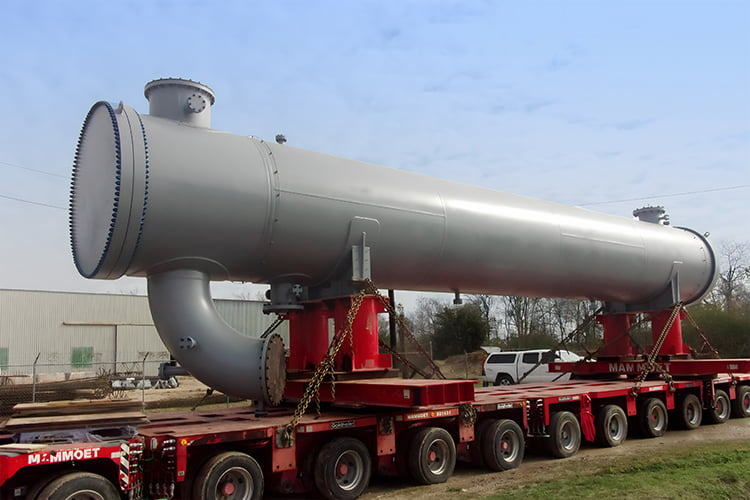 With the addition of Metalforms, TransTech's fabrication assets approach 450,000 ft² of
related facility space - along with 14 acres of additional on-site storage
capacity, adding new speed, flexibility for customers.
The acquisition expands TransTech's emergency response capabilities and enhances its engineering, fabrication, maintenance, repair, and replacement services for pressure vessels, heat exchangers, air coolers, and related process equipment. TransTech's well-established footprint—including its Houston and McGregor, TX locations—broadens Metalforms' geographic reach and strengthen its product and services offerings with an array of complementary deliverables.
The addition of Metalforms expands TransTech's fabrication assets to nearly 450,000 ft² of related facility space and adds 14 acres of additional on-site storage, increasing flexibility and speed for order staging/logistics capacity.
"We're excited to welcome the Metalforms team to the TransTech family," said Greg Ezzell, President & Chief Growth Officer of TransTech, "In addition to bolstering our engineering, fabrication, and services bench, Metalform's Texas location strengthens our Gulf Coast position and enhances our ability to serve our customers—with even greater speed, flexibility, and responsiveness."
David Hearn, President, Metalforms added, "We're thrilled to begin our partnership with TransTech and Bridge. As a second-generation family-owned business, we share many cultural similarities, laying a strong foundation for future growth. TransTech's geographical reach and customer relationships will almost instantly expand opportunities for all areas of our business."
Since investing in TransTech in 2013, Bridge has supported the company's strategic growth plan, facilitating exponential growth in the company's custom engineered and fabricated solutions and services. "The Metalforms acquisition strategically positions TransTech for continued expansion, adding increased capacity, capabilities, and experience depth," said Jeff Berlin, President, Bridge Industries, LLC.