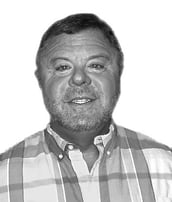 We are delighted to announce the addition of Mark Higgins to the TransTech Energy team.
Mark will be the Director of Operations for TransTech Fabrication, where he will oversee all aspects of our ASME pressure vessel, process and treating equipment fabrication, packaging and manufacturing operations.
Mark brings extensive leadership experience in heavy industrial, manufacturing and fabrication processes to his new role following years of experience in production and operations management. Mark has a well-rounded career that spans both corporate and entrepreneurial achievements, most recently leading engineering and manufacturing operations at GE Oil & Gas.