TransTech Energy brings another first to automotive propane. TransTech has added the Autogas Hybrid Dodge Charger to their lineup of bi-fuel liquid propane injection vehicle conversions. David Kennedy, Director of TransTech's Alternative Fuels Division says, "We are extremely excited to be the first company in the country to convert the Charger into a propane alternative fuel vehicle. There is huge autogas hybrid demand within Law Enforcement Fleets, who have historically been proponents of propane powered vehicles. Now they can convert their Dodge Chargers with the most advanced automotive propane technology on the market."
TransTech worked in close conjunction with the Liquid Propane Injection Industry leader, ICOM North America, to integrate their OEM proven Liquid Propane Injection system into the Dodge Charger Platform. In addition to the many benefits of Propane Autogas technology, the TransTech Charger provides law enforcement fleets with:
Increased Driving Range

Increased Power & Torque

Lower Fuel and Maintenance Expense

Reduced Emissions

Ability to Use Factory Diagnostics

Unsurpassed Safety & Reliability
The vehicle has already been highlighted at the Florida Police Officers Association and at the Penn State University EcoCar Odyssey Day and has been scheduled to appear at numerous alternative fuel events over the next several months.
TransTech is changing the way Fleet Mangers view Automotive Propane. "We now offer the broadest and most advanced lineup of vehicle conversions in our industry," offered Britt Medley, president of TransTech. "Our OEM approach to bi-fuel vehicle conversions sets us apart from the rest of the market- you notice the difference within seconds of viewing the vehicle."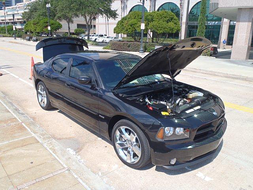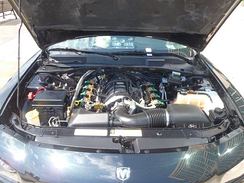 To learn more about the Autogas Hybrid Dodge Charger or other Autogas Fleet Vehicle conversions, contact TransTech Energy at 888.206.4563 or visit
www.transtechenergy.com