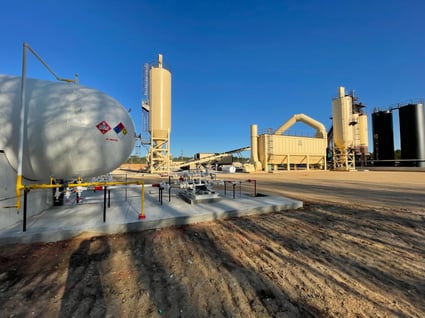 Propane Fuels Efficiency in Asphalt Operations
Propane supply with baseload optimization to an asphalt aggregate burner facility.

Efficient liquid vaporization solution supplying 110 MMBTU/hour.
120' underground pump system for propane transfer.
New 30,000-gallon propane storage tank.

Learn more about our storage tank solutions here.
Single-source provider for design, engineering, and installation of LPG storage system.
Seamless start-up and commissioning services.