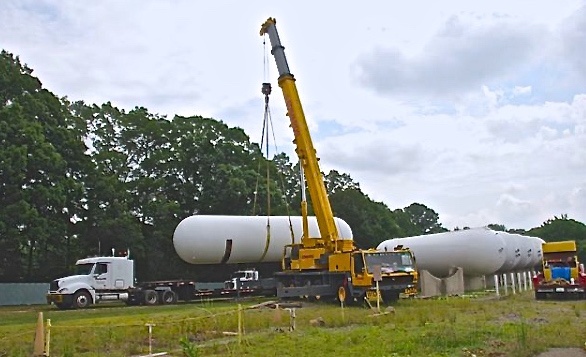 Relocation of LPG/Propane Storage Tanks - Up to 90,000 Gallons
Let TransTech Energy handle the details of dismantling, preparing, loading, shipping, and reinstalling your tank or entire plant or terminal. Anyone who has attempted such a relocation is fully aware of the inherent problems in coordinating multiple vendors.
TransTech Energy will give you the distinct advantage of dealing with a single source - one point of contact, one invoice.
Because of our plant construction and used propane tank sales knowledge, we have considerable experience in orchestrating all phases of this operation, making the entire process completely seamless and transparent.
Contact us today to dixust your LPG/propane tank removal and/or relocation needs today at: 888.206.4563