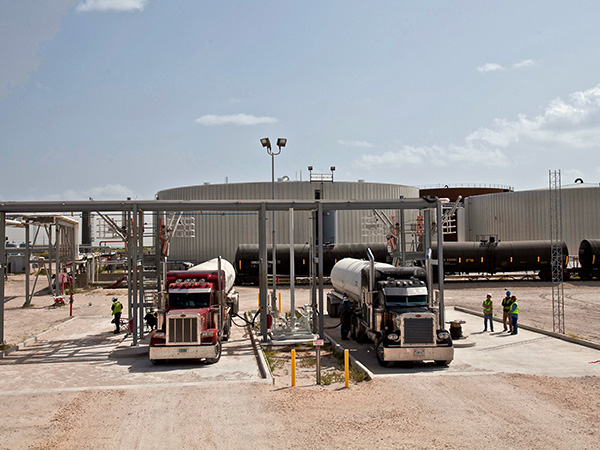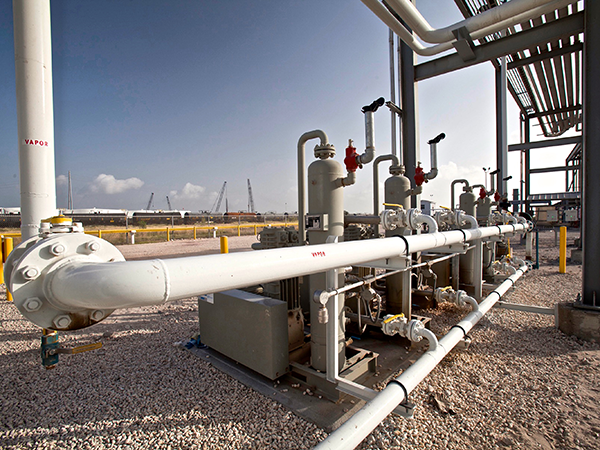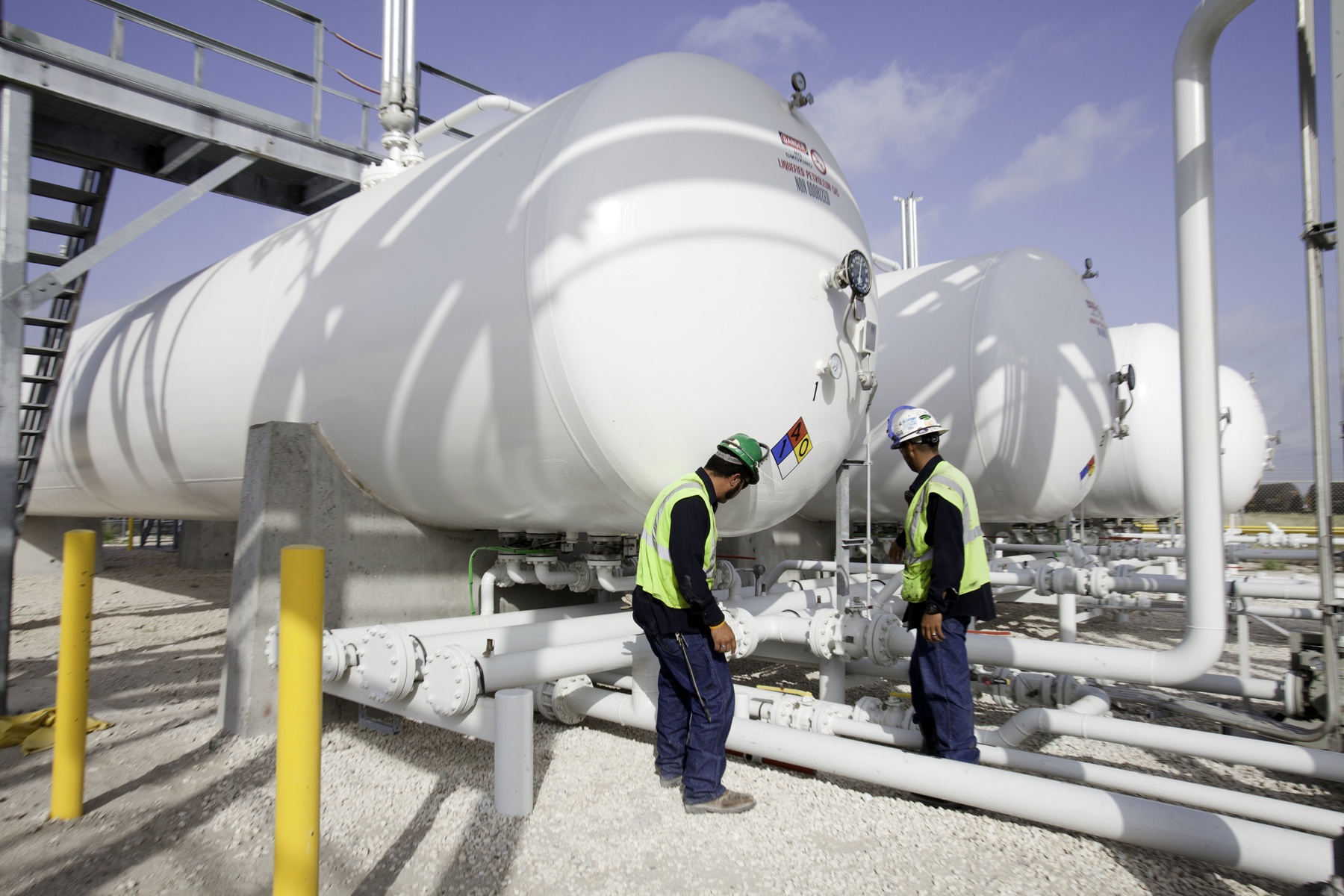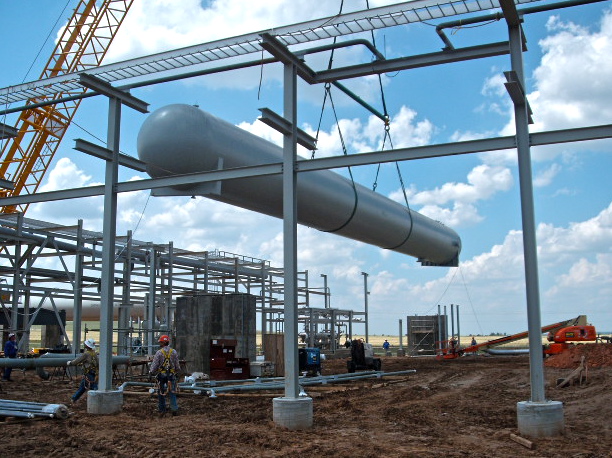 TransTech Energy's pipeline-to-truck terminals support efficient receipt, storage and distribution of large volume NGLs and LPG (propane and butane).
Our pipeline-to-truck terminals facilitate rapid unloading of incoming batch liquids deliveries; provide large volume intermediary bulk storage; and support MC331 truck transport operations for further distribution of product down the supply chain.
Serving pipeline companies, midstream and gas suppliers wishing to diversify product shipments and rapidly expand their reach beyond existing infrastructure constraints, we offer turnkey and custom configured truck loading terminals to support the broadest range of requirements and meet the unique challenges of your most demanding operations.
Backed by over five decades of experience, TransTech Energy is a trusted partner in addressing the unique needs of pipeline-delivered liquefied hydrocarbon gases, including all stages of product distribution—from unloading, fuel separation, water removal and the addition of odorant to storage and distribution of purified product
Available Features Include:
Direct connect to pipeline with LACT skid
Dryer and Cooling Towers
Water Separators
Odorant Injection Systems
Pipeline unloading [arms? Other?]
Catwalks and Other Safety Features
Large Capacity ASME Storage Tanks to 90,000 gallons and more
Truck & Bobtail Loading
MCC Buildings
Remote Control and Levels Monitoring
Security Systems including On-site Cameras and Monitoring Systems
Your Terminal Delivered – Fast
By utilizing our own ASME pressure vessel fabrication facility, we're able to deliver new and custom large capacity NGL, LPG, propane and butane storage vessels of up to 90,000 gallons and more—to short lead times—a promise other terminal suppliers just can't make.
To save you even more time, our in-stock new and used tank inventory is one the largest you'll find.
Prefabricated Modular Options
You can accelerate your project further by taking advantage of our prefabricated modular installation options. We'll preassemble and test your complete project ahead of shipping.
On site, you'll receive everything you need to execute the installation of your terminal including P&ID's, construction/fabrication drawings and required major equipment installation, operating and maintenance manuals
We build your terminal project utilizing ready to be installed modular skids – loading/unloading options, pumps, compressors, automation and controls. All piping is NFPA 58 and API 2510 compliant and preconfigured for easy installation.
Rail towers, loading/unloading arms, catwalks and all other safe access equipment can be specified as needed. We provide a complete equipment package to support all of your requirements for all of your largest projects.
Let Us Install Your Terminal for You
For one-step installation and predictable schedules, hand off your installation to our team of qualified and trained field professionals and consider the job done. We'll complete your project from start to finish, through commissioning and startup.
Contact us today at 888-206-4563 to learn about our fast-ship, standard configurations—or let us custom design and build your new terminal to your exact specifications.
Call today to discuss your NGL, LPG/Propane, Butane terminal needs: 888-206-4563.