Timothy Pistell - Former EVP, Finance & Administration and CFO, Parker Hannifin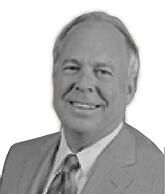 Timothy K. Pistell was named Executive Vice President – Finance and Administration & Chief Financial Officer of Parker Hannifin Corporation on April 21, 2005.
He has been with Parker since 1969, joining the company as a corporate accounting trainee, and has served in various financial management posts within Parker. Tim most recently served as Vice President-Finance & Administration and Chief Financial Officer, and prior to that was Vice President, Treasurer of Parker. In this role he was responsible for all treasury functions as well as leading investor relations. He has additionally served as Director, Business Planning, and Vice President, Finance/Controller, Located in England.
Tim graduated from Miami University of Ohio with a bachelor's degree in accounting. He received a master's degree in business administration from Baldwin Wallace College in 1984.
Tim is a member of the Association for Financial Professionals, the Financial Executives Institute, and MAPI CFO Council. He also serves on the executive boards of the Northeast Ohio Buckeye Chapter of the Multiple Sclerosis Society, and the Great Lakes Theater Festival.
In September 2007, he was appointed to the Board of Trustees of the Playhouse Square Foundation. He is also currently serving as chair of the "Re-Imagine a Classic" campaign to renovate the historic Hanna Theater in Cleveland, Ohio.
In October of 2008, he won the Crain's Cleveland Business CFO of the Year Award in the Large Public Company category, and in 2010 was chosen as Best CFO by Institutional Investor magazine in the Machinery Sector, and was named as part of the 2010 All-American Executive Team.
Tim retired from Parker in March, 2010. In September, 2010 the Ferro Corporation Board of Directors elected him a Director of the Company.