Sandy Morris, Market Director - Energy & Petrochemical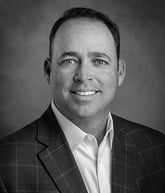 Sandy oversees the business development and commercial operations of TransTech's Oil and Gas team. He is responsible for all oil and natural gas production, processing, treating and liquids storage & handling solutions. His primary focus is expanding the company's product and service offering to the upstream, midstream and downstream petrochemical and refining markets. Sandy brings over 20 years of oil and gas fabrication experience to TransTech. Having worked in oil and gas most of his life, Sandy offers a wealth of ASME fabrication and packaging knowledge to his customer base, which is fundamental to driving growth in the fast-paced oil and gas markets.
Prior to joining TransTech, Sandy led Tubular Structures (TSI), a wind tower/energy fabrication joint venture with Mitsubishi/Metal One. He played a key role in the integration of TSI into TransTech Fabrication. Prior to TSI, Sandy was the principle owner of S&S Steel, a specialized fabrication facility in San Angelo, TX. Sandy began his career working in a family owned oil and gas business, Conner Steel Products Inc.

Send email