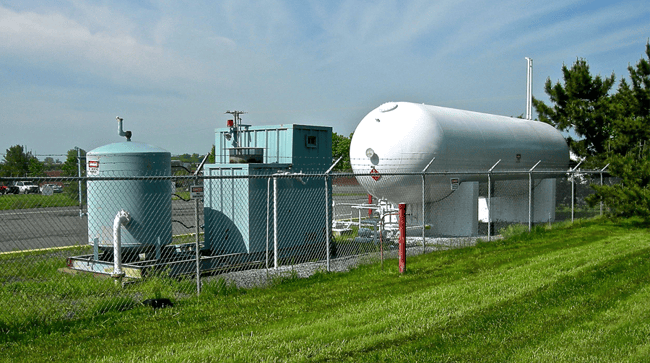 Many Standby Plants are only used in the case of natural gas (NG) curtailment, so the systems may sit idle for long periods of time—with no maintenance or testing performed what-so-ever.
With infrequent use, there is a risk that performance issues will only be discovered upon start-up—just as you need your plant to be up-and-running! We've learned standby systems are more reliable when preventative maintenance and annual start-up testing are performed on a routine basis.
TransTech Energy offers start-up testing and annual maintenance plans for all Propane-air/SNG Standby Systems. Our service contracts ensure your Standby system will be completely tested, operated and maintained prior to the high Natural Gas demand periods.
Our plans offer:
Start up testing of the Standby System
Review and Testing of Pressure Settings
Glycol condition and levels testing
Review of storage tank system, piping, valves, vaporizer and mixing system components
Review of operation and startup procedures
NFPA 58 compliance review
To schedule a review of your Standby System or to speak with one of our Propane-air specialist about our start-up and maintenance plans, call us today at 888-206-4563.