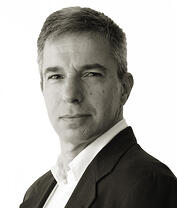 Mark Wenik - Market Director, Terminals & Power Generation


Mark oversees all business development, commercial and design functions of the Terminal and Power Generation market. He is responsible for all midstream and downstream EPC solutions for storage & handling, distribution, import/export, power generation and standby solutions for NGL, LPG/propane, butane and LNG.
As a 30-year veteran of the energy sector, with extensive knowledge in storage facility design and construction, Mark has been instrumental in driving growth of TransTech's Terminals and Power Generation end markets since joining the company in 2012.
Prior to joining TransTech, Mark held leadership roles in LPG equipment distribution and storage facility design & construction industries for more than 20 years. Mark is also a voting member of NPGA's Technical and Standards Committee and is also a member of the Propane Defense Council and several regional Propane Associations.

Send email