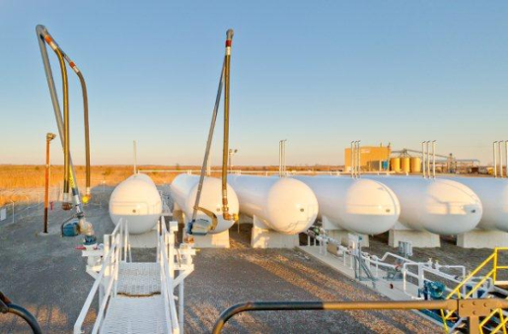 TransTech Energy is a leading energy services contractor for the design and installation of LPG / propane and butane pipeline supply and rail terminal facilities.
We work directly in all phases of design, engineering and installation to ensure our client's facilities allow for the efficient and safe transportation and distribution of their liquid supply assets. Our track record and reputation are second to none and our proven design/build methodolgy yields cost effective and timely solutions for our customers.
Defining operational requirements
Equipment specification
Efficient product transfer
Vapor recovery phase
Transloading operations
Product measurement systems (positive displacement meters, mass flow meters and truck scales)
MC330 and MC331 Transport loading
Product containment and Emergency Shutdown Control System
Ensure compliance with D.O.T. Guide 29
Transtech Energy understands the needs of today's terminal operations for a high level of efficiency and safety. We leverage our relationships with equipment manufacturers and our knowledge base to make sure that our design fulfills your requirements. Call or email us today for a free cosultation and review of your terminal requirements.