Christi Baughman - Controller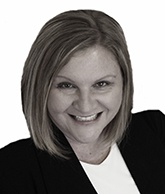 Christi Baughman joined the TransTech team in 2015. She has over 20 years of managerial accounting experience in manufacturing environments. Christi has an accounting degree from Baylor University, a CPA license from Texas and a masters in business administration from the University of Texas at Arlington.
Prior to joining TransTech, she was the Controller of a nationally recognized manufacturer of landscaping and fertilizer products, and the Supply Finance Manager in the largest plant owned by Mars Chocolate North America that employs over 70,000 associates in over 21 countries. While at Mars, Christi was responsible for strengthening internal controls and leading the operations team in waste reduction of 50% by providing timely and accurate visibility of savings opportunities. Her areas of expertise include forecasting, cash management, process improvement, system management, metric improvement and customer satisfaction. She specializes in oversight of accounting, auditing, and internal controls and oversees training of teams for cohesive high-impact performance.
Since joining TransTech, Christi has been responsible for successfully co-leading the project implementation for a new Enterprise Resource Planning (ERP) system, and increasing efficiency and team building opportunities by improving finance processes and bridging the finance staff at the TransTech locations.

Send email