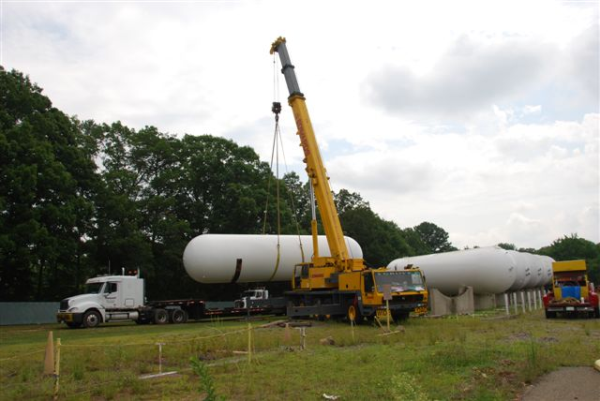 TransTech Energy is one of the most respected LPG contractors in the country and is a leader in turnkey propane plant dismantling and acquisitions. We buy and sell used propane storage tanks and equipment in the US and abroad. If you have propane storage tanks, any type of LPG or NGL storage tank, anhydrous ammonia or butane tanks, we will purchase them for above market value.
We are a preferred partner of some of the largest national retailers of propane and many national utility companies. We always offer above market value for your underutilized assets as we recycle tanks to be used for our own new bulk propane plant construction projects. Unlike many of our competitors, who are brokers, we actually put the tanks and equipment back in service, thus we are capable of offering greater than market value for the assets.
Regardless of the size of the plant or the number of tanks involved, we will respond quickly with a detailed quote that includes every possible aspect of the decommissioning, dismantling and removal of your tanks and equipment. Our nationwide network also allows us the ability to provide you with top dollar for any propane that may be remaining in the tanks, a huge plus to your bottom line!
We perform an on-site inspection at your location free of charge and turn around a comprehensive proposal to acquire and dismantle your plant within 48 hours of your request.
To receive a quote to sell your tanks or equipment please fill out the form to the right and we will respond to you promptly or contact us by phone at Call 888-206-4563 or via email at sales@transtechenergy.com for your free appraisal.