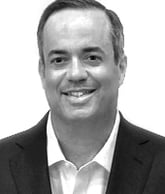 Tom Hayes -

Director of Business

Development

Tom is responsible for business development for the LPG Solutions market and brings over 25 years industry experience in sales, marketing and operations leadership roles. His responsibilities include management of the US sales team, development and execution of marketing campaigns and overseeing all key accounts.

Prior to joining TransTech in 2018, Tom spent 20+ years at AmeriGas Propane in various roles including Regional Director of Sales and Marketing as well as Director of Region Operations.

Tom holds a degree in Business Administration from Presbyterian College in Clinton, SC.

Send email