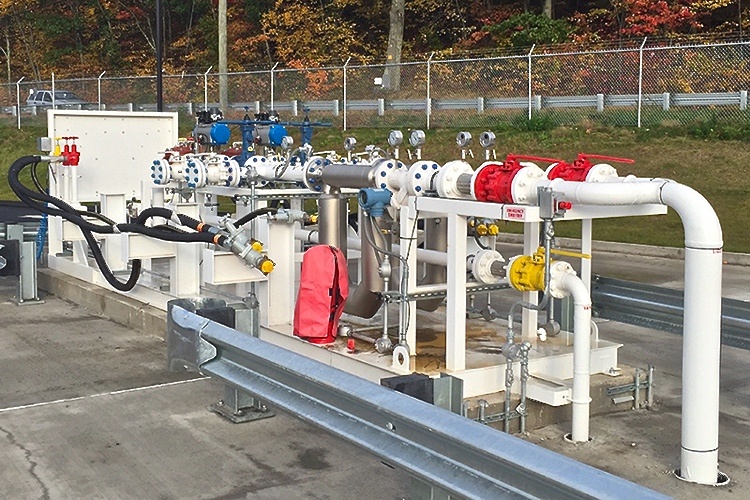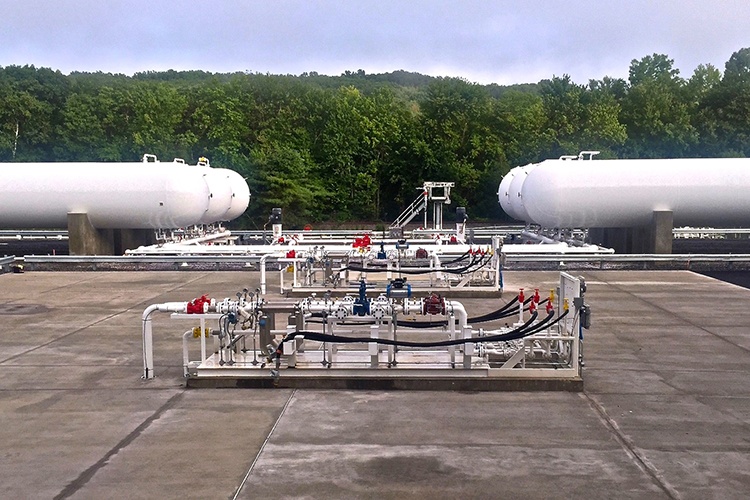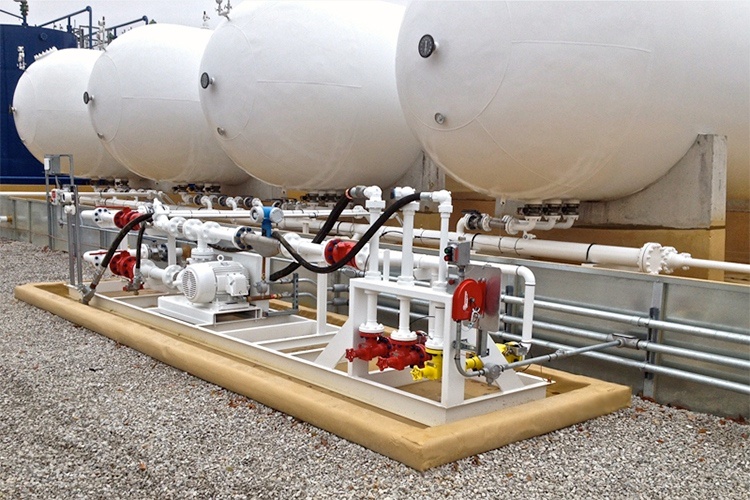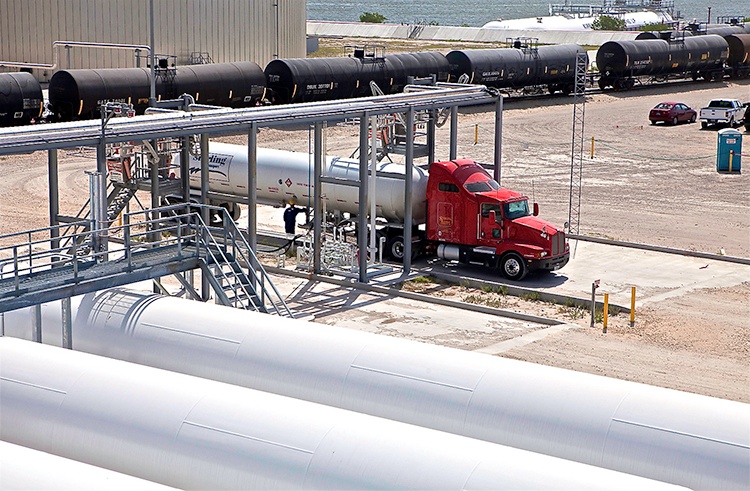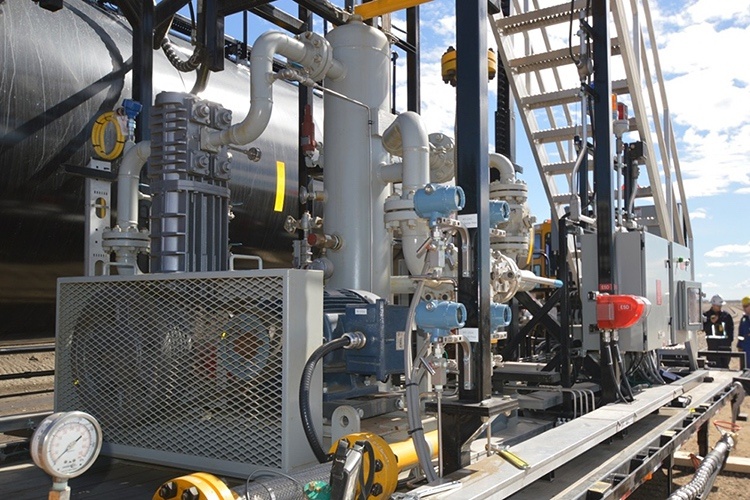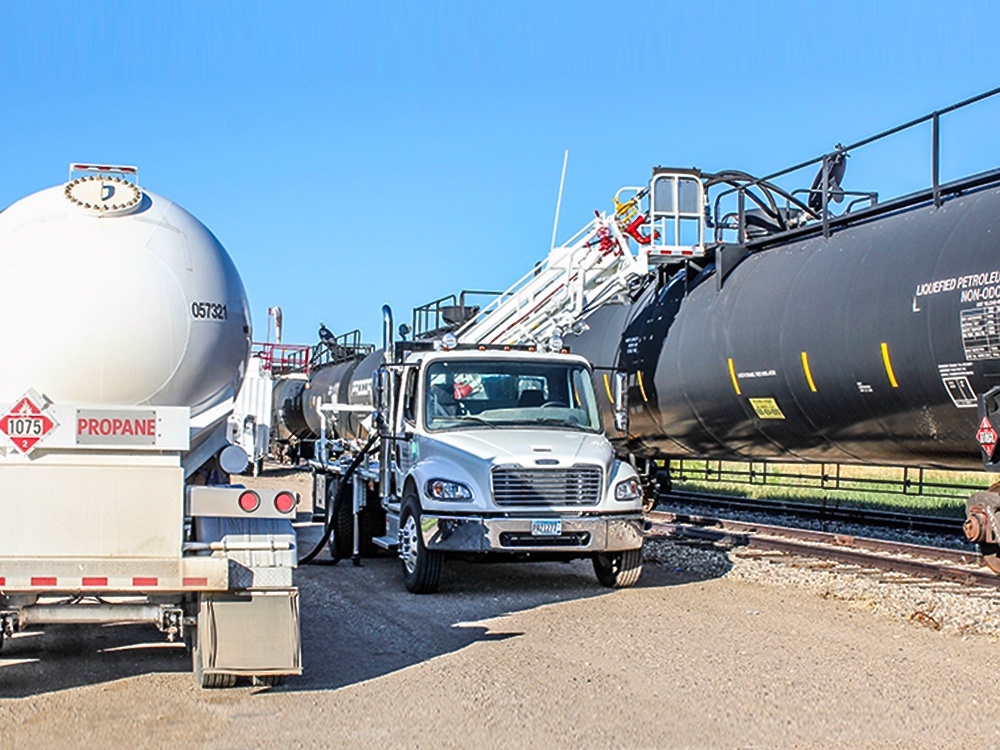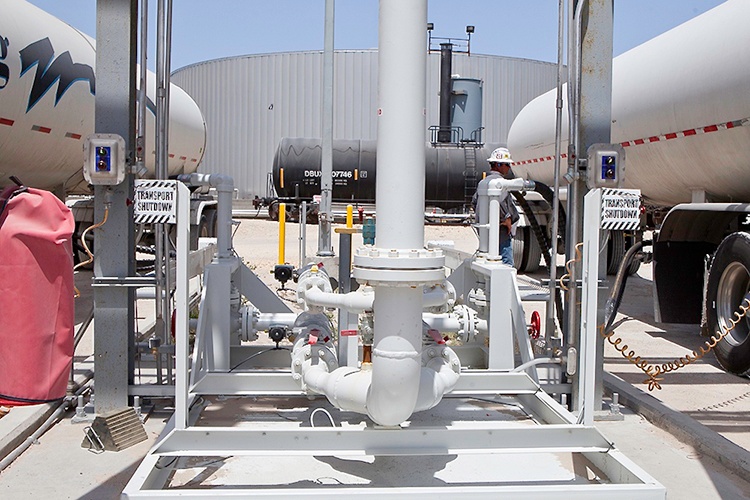 Save time and money with our prefabricated LPG & NGL unloading/loading skids!
TransTech Energy can provide stock or custom designed prefabricated liquid transfer skids for LPG and NGL. Each skid is built to meet or exceed the requirements of the latest edition of NFPA pamphlets 58 and 59 and ready to be put into immediate service upon arrival at your facility.
Our Liquid Transfer Skids are available with pre-piped pumps or compressors to maximize your liquid transfer operational efficiency. We utilize Corken and Blackmer liquefied gas pumps and compressors that carry a UL listing for LPG, Butane and Anhydrous Ammonia when provided with Buna N 0-rings and seals. Other 0-ring polymers are available based on application and product being transferred.
If your application requires liquid measurement, we can incorporate a metering solution based on your needs. Whether it is for inventory or custody transfer and requires weights and measures approval, our engineering team will incorporate the measurement solution based on your specific requirements.
All TransTech Energy Liquefied Gas Transfer Skids Features:
A53 Seamless Pipe
High Capacity Flow Rate Design
Fully Painted with Color Coded Liquid and Vapor Lines
All Valving is Either UL Listed or Meets API 607 Requirements
Valving is Available with Various O-ring/Seat/Seal Materials for Specific Applications
Each Skid is Pressure Tested Prior to Leaving Our Facility
Pneumatically Actuated Emergency Shut-Off/Control Valves are Standard
Where Required Pressure Tested UL Listed Hoses are Provided

Call us today to speak with one of our NGL, LPG liquid transfer and storage experts at 888-206-4563.