Sandy C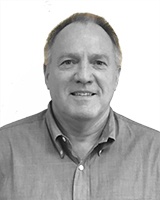 ates -

Senior Technical Director- LPG Solutions
Sandy Cates
- Director of LPG Solutions
Sandy Cates joined TransTech Energy in 2014 as the Director of LPG Solutions. Prior to joining TransTech Sandy spent the previous 15 years in engineering and executive leadership roles in the energy sector.
Sandy brings substantial knowledge in the design and engineering of LPG storage facilities and is responsible for the design and installation of Retail, Industrial, Commercial and Agricultural LPG bulk storage and distribution systems. He is also responsible for the design and integration of Propane Vaporizer and Synthetic Natural Gas backup systems. Sandy also works closely with the TransTech design and implementation teams to make ensure all LPG storage and piping infrastructure projects meet applicable code requirements. Also, he ensures these systems meet all applicable codes.
Prior to joining TransTech Energy, Sandy was the Vice-President of Cates Energy Services, an LPG energy design and installation contractor. Prior to that, Sandy worked as a Design Engineer for Duke Energy and designed piping systems and structural steel design for the nuclear power industry.

Send email