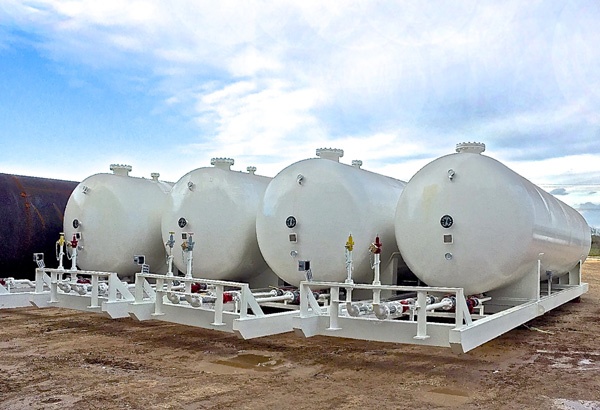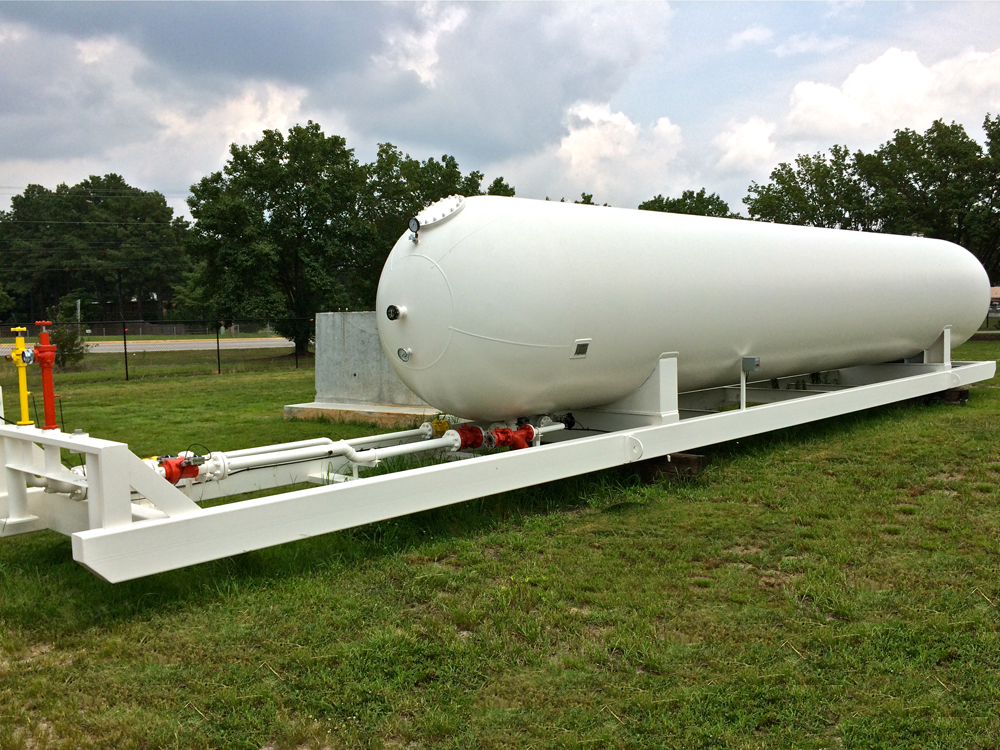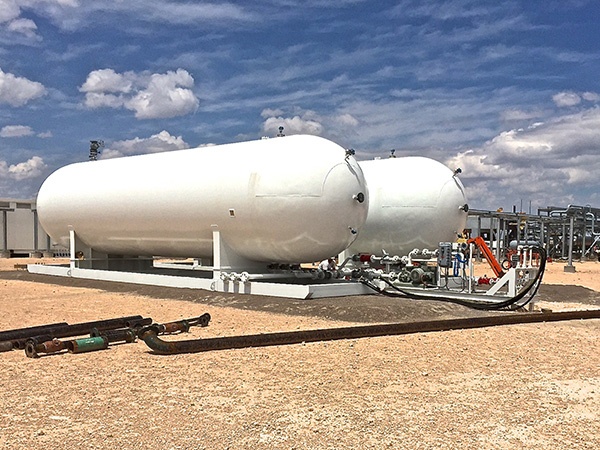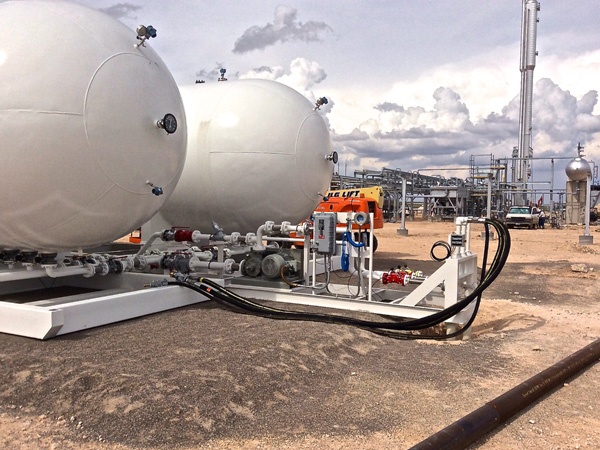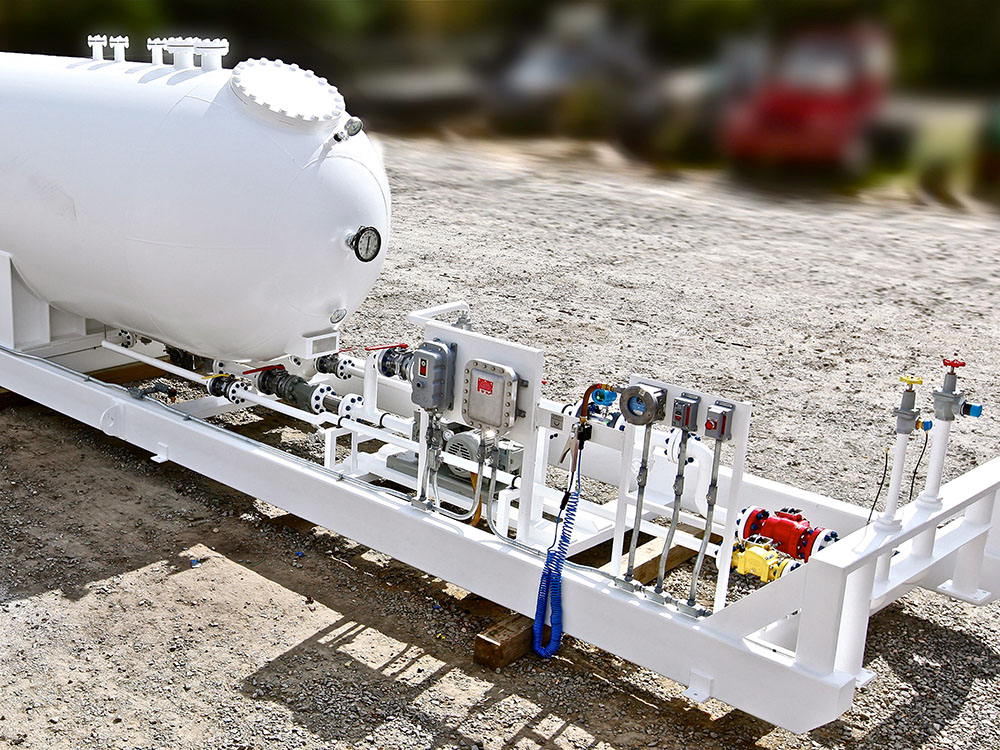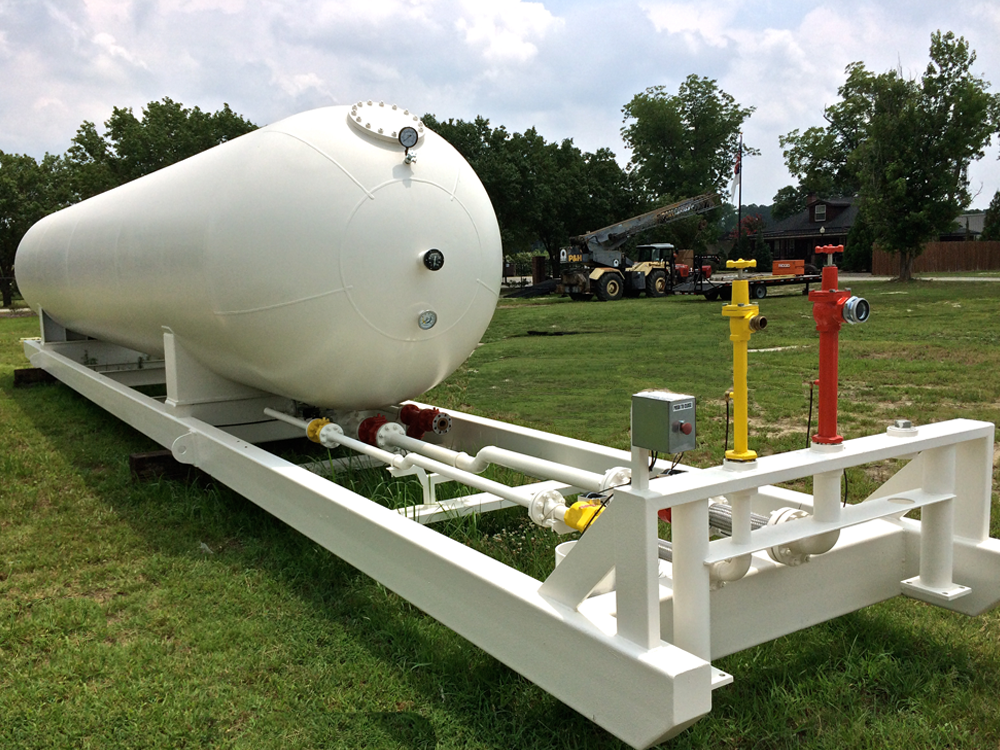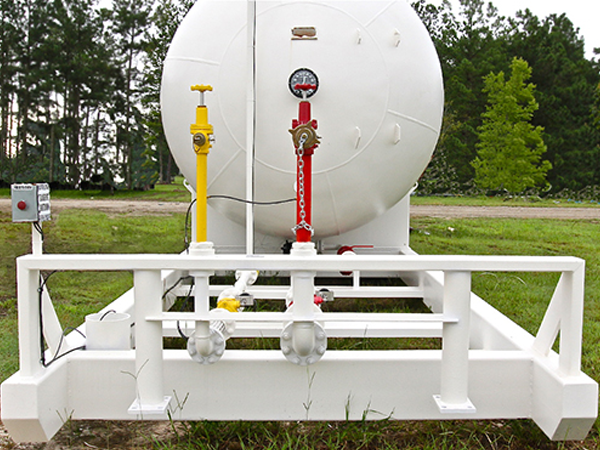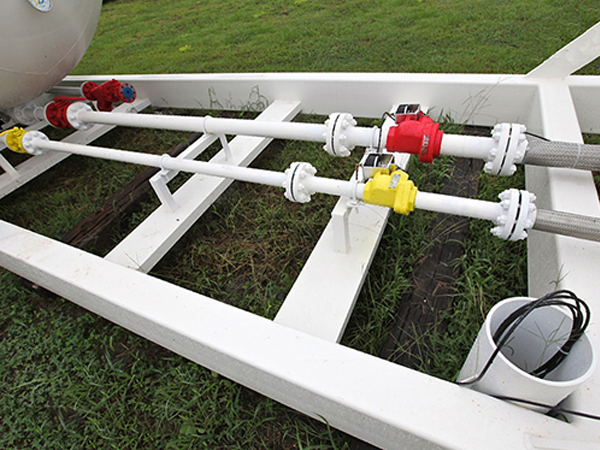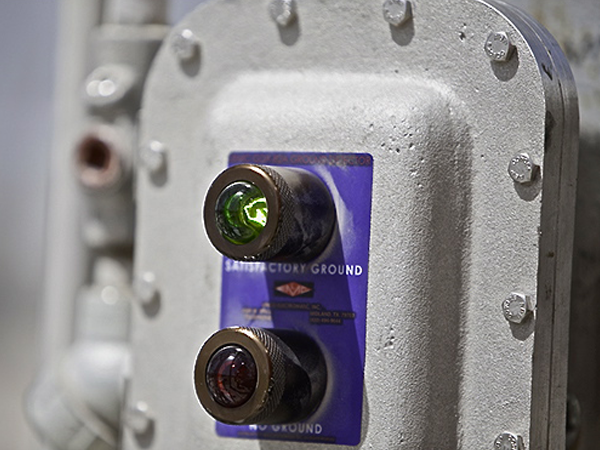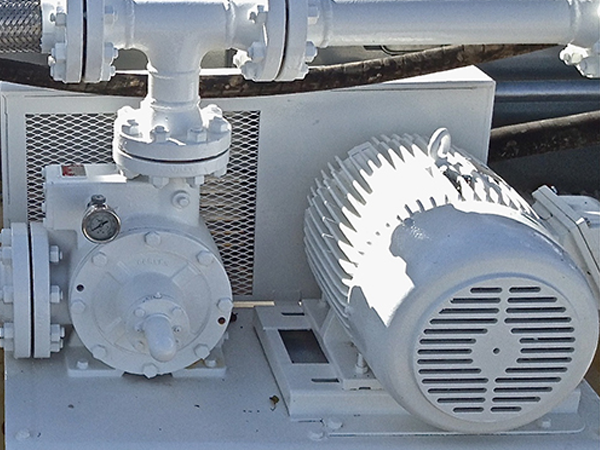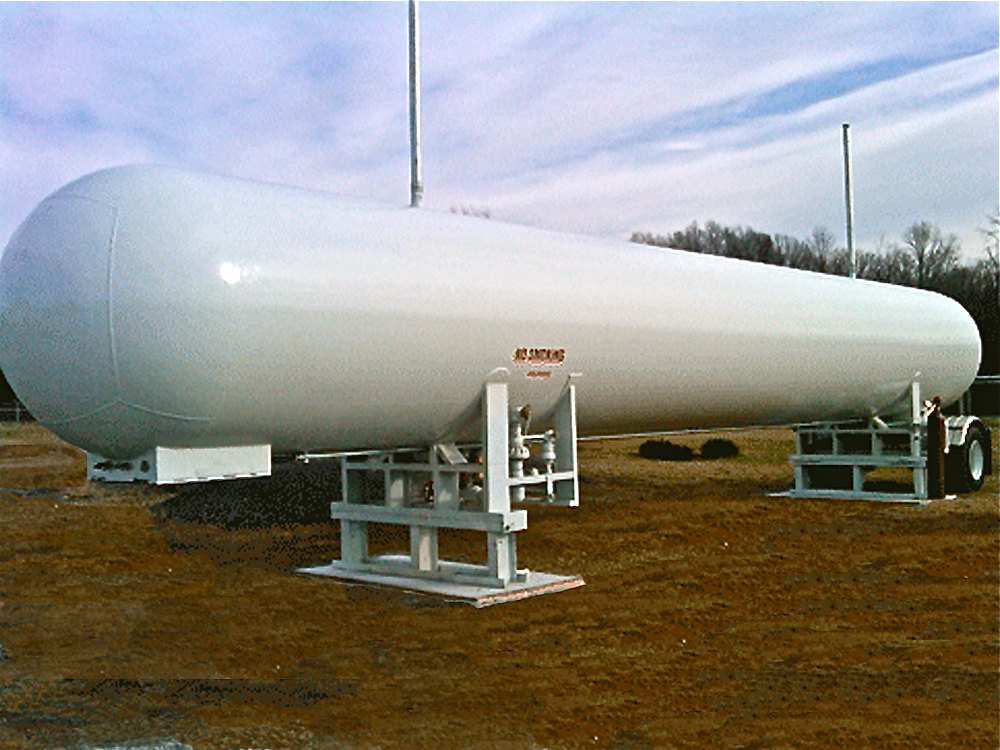 Turnkey Liquid Storage Solutions - Available for Immediate Delivery
Our portable NGL storage skids are the ideal solution for immediate liquid storage needs that can't wait for long storage infrastructure construction schedules and for sites with temporary or short-term storage needs.
We build our storage skids off-site, under ideal conditions not hampered by the challenges of conventional on-site construction such as materials delays, adverse weather, and other project slow-downs, reducing your costs by as much as 75% or more.
Available in 12,000, 18,000 and 30,000 gallon tank capacities
Integrated bulkhead allows for safe & efficient loading/unloading of MC-331 transports
All valving and piping compliant with NFPA 58 and AP 2510
Optional controls & metering
Optional integrated liquid pump or compressor
Full range of instrumentation options are available for enhanced system monitoring
Break-Away system automatically actuates Emergency Shut-Off
ASME Code Stamped, National Board Registered
Operations expected to expand? Learn about our flexible, scalable NGL storage solutions.
Contact us today at 888-206-4563 to speak with one of our NGL stoage experts and find the best NGL storage solution to suit your needs.


Rapid Deployment. Minimal Field Service.


Explore Our Related Services: