| | |
| --- | --- |
| Lisa Carpenter - Senior Project Designer & Technical Sales | |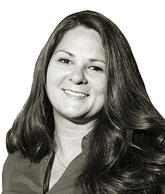 Lisa joined TransTech Energy in 2009, bringing 10 years of CAD design, project management and technical sales experience to the company. Lisa has a degree in Computer Systems Technology and certificate in AutoCAD design. Prior to joining TransTech, Lisa worked for the largest key manufacturer in the US as a designer/drafter, working under senior engineers as a project coordinator.
Lisa is an integral part of the TransTech team and responsible for various roles, including: project management, AutoCAD design, project coordination, as well as inside tank and equipment sales. Lisa works in close contact with TransTech engineering and our customers to ensure all projects stay on their critical path. From coordination of site visits and inspections, to loading and freight, to site and systems design, Lisa is involved in most TransTech projects in one form or another and is a customer favorite.