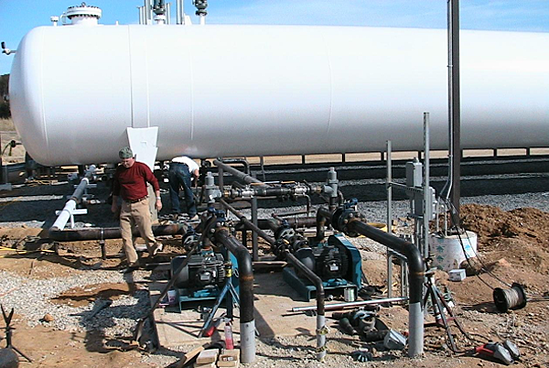 TransTech Energy can replace pumps, compressors, valves in addition to all other necessary components required to return your plant to safe and reliable operation.
Our certified expert crews arrive at your site with all necessary parts and equipment to ensure your operational downtime is reduced to minimum.
If tank modifications or R stamp work is required, TransTech Energy works with only certified ASME professionals to ensure your bulk plant is repaired within code and safety guidelines.
Safety and quality work are never taken lightly on our job sites and our record of service excellence is our hallmark.
Call us today to speak with one of our LPG bulk plant refurbishing experts at: (888) 206-4563