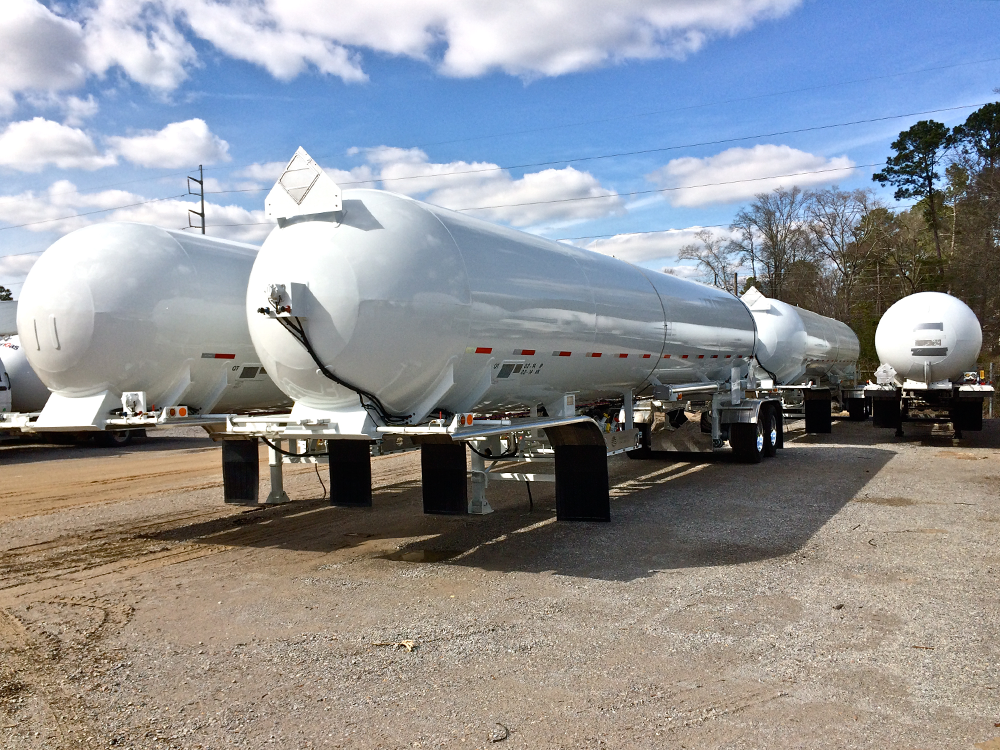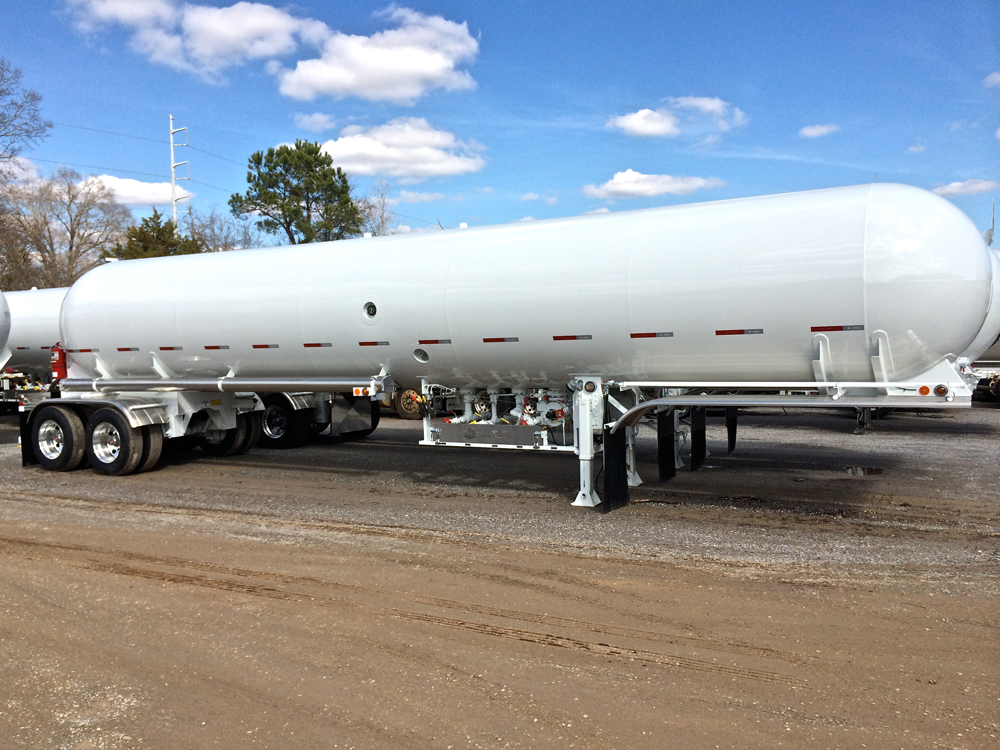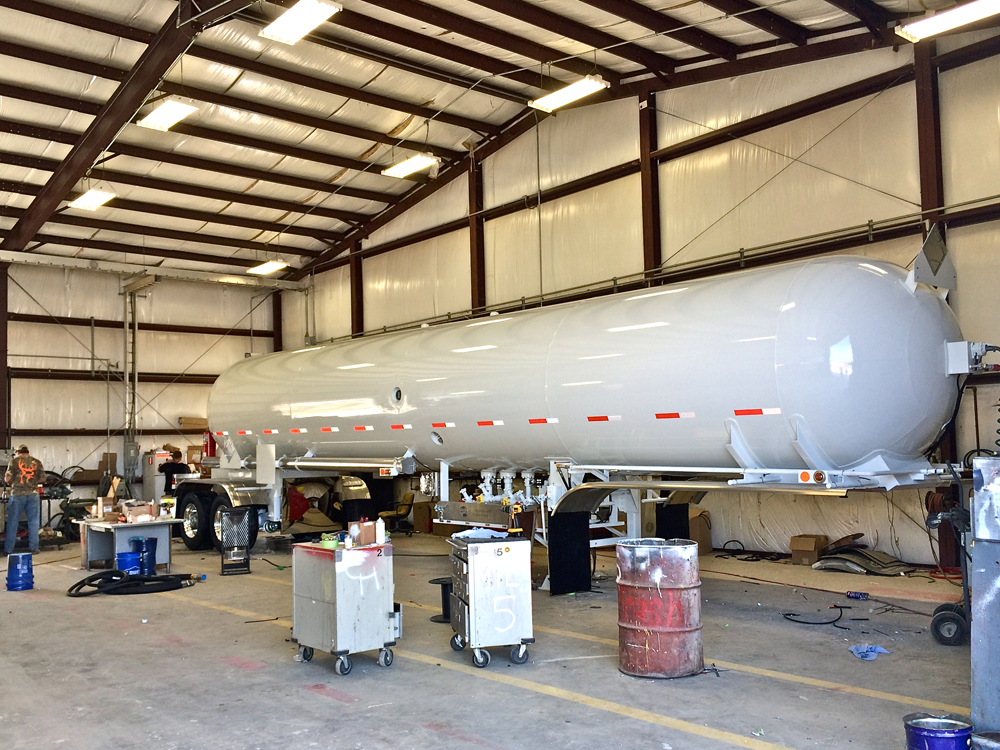 TransTech Energy is your source for all your transport trailer needs for moving NGLs, LPG, butane and other liquefied hydrocarbons. Standard and custom built transports are available to suit your specific requirements and budget, with tank capacities from 7,000 to 19,400 gallons available.
Designed and built to ASME code and in full accordance with U.S. DOT and Federal Highway Administration regulations, our transports deliver quality, flexibility and safety to your transport operations. Backed by over 50 years of industry experience and our dedication to quality and service, our NGL and LPG transports will haul maximum payloads and provide years of dependable service.
Features & Options include:
Equal weight distribution between axle and trailer delivers maximum payload hauling potential
Wide range of options for plumbing, piping, vapor recovery, heating, pumping, loading
Multiple configurations including A-train, B-train and C-train trailer options available
Custom cabinetry available for the enclosure of pump, meters, valves as desired – including insulated cabinets
Other options include hydraulic pump drive, brake interlock system, air ride suspension, air-operated internal valves, stainless steel undercarriage, lift axle, custom paint
Transports / Trailers Maintenance Services
Our relationship with our customers doesn't end with completion of your order. We also offer complete transport/trailer maintenance and repair services, including ASME equipment alterations and repairs, DOT inspections, calibrations, hose inspections, hydrostatic testing, pump servicing, sandblasting and painting, and more—to maintain your transport fleet to the highest standards.
Contact us today to speak with one of our LPG, NGL transport/trailer engineering experts at 888-206-4563.