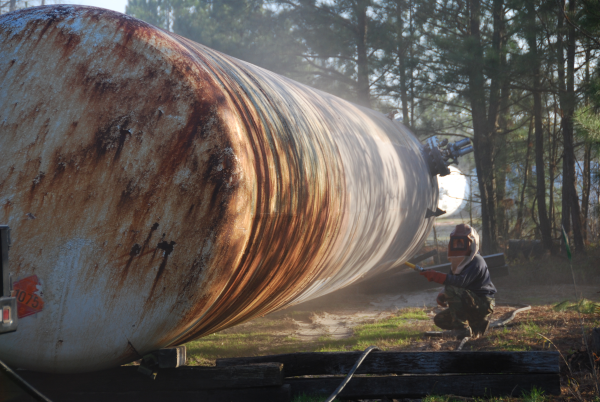 TransTech Energy provides a broad list of maintenance and refinishing options for LPG Storage Tanks and Bulk Plants.
We sandblast and refinish tanks to a near new appearance and can also coordinate R Stamp repairs to bring your corroded vessels back to meeting full National Board code.
Whether you are performing NFPA 58 compliance upgrades or routine manintenance to your LPG storage tank or bulk plant, TransTech Energy can easily add a refinish option to the scope of work being performed, allowing you to leverage the mobilization costs of your LPG contractor.
Call us today to speak with one of our NGL, LPG storage tank refinishing experts at: (888) 206-4563