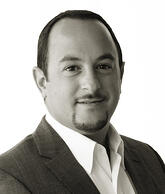 Christian Branchi- Director of Engineering & Field Services

Christian Branchi joined TransTech Energy in 2003, bringing 11 years engineering and management experience in the LPG industry. Christian has both a Masters of Mechanical Engineering and an Executive Masters in Business Administration from Villanova University.
Prior to joining TranTech Energy Christian was with AmeriGas and served as Manager-Engineering Services and Manager of Safety and Engineering (PPX –prefilled propane exchange). Christian played a critical role in the design and engineering of bulk propane plants and terminals at AmeriGas and was directly responsible for maintaining corporate safety practices & procedures impacting on over 7,000 employees and over 6,000 trucks nationwide. He actively participated in the negotiated rulemaking with the USDOT (HM-225a) that resulted in positive industry change to bulk delivery operations enhancing overall safety. Christian also led the development and implementation of the prototype radio frequency emergency shutdown devices for bulk delivery vehicles.
Since joining TransTech Energy, Christian has been the person primarily responsible for all bulk storage and terminal project design and engineering. In 2013 he assumed the role of Director of Engineering and Field Services, overseeing all construction and field service aspects of the company. Christian is a natural and trained problem solver who will bring his considerable expertise to your project.

Send email