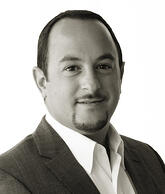 Christian Branchi - Director of Engineering & Field Services

Christian oversees all business development, operations, design, engineering and field services functions of the LPG solutions market, bringing over 20 years of engineering and management experience to his role.
Since joining TransTech in 2003, Christian has been responsible for propelling expansion of the company's LPG/Propane operations, focusing on bulk storage plant and terminal project design, engineering and construction
Prior to joining TransTech Christian held positions in engineering management at AmeriGas, where he played a critical role in the design and engineering of bulk propane plants and terminals and was directly responsible for maintaining corporate safety practices & procedures governing work processes of 7,000 employees and the operation their nationwide transportation fleet.
Christian has both a Masters of Mechanical Engineering and an Executive Masters in Business Administration from Villanova University.

Send email