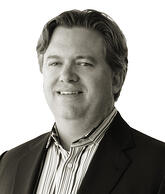 Britt Medley - Founder, Growth Advisor
Britt's deep industry knowledge and experience have been fundamental to his success as a business owner and have underscored his achievements in the industry throughout his career. Over the past two decades Britt has grown TransTech into one of the leading energy service companies in the country. Today his primary focus is advising the TransTech team on long-term growth initiatives related to new products, acquisitions, and market expansion.
Britt began his career working for his family's propane marketer and LPG/NGL plant & terminal design and construction services firm, which served the eastern U.S. for more than 50 years. There he learned every aspect of the LPG/NGL storage and handling business and honed his lifelong drive to deliver unsurpassed customer service and the safe, quality, and timely delivery of every project.
Prior to launching TransTech Energy in 1998, Britt served in management capacities for both Suburban Propane and United Propane and was one of the founding partners of Metro-Lift Propane, where his leadership fueled innovation and business growth.

Send email