Jorge H. Rubin - Director of International Operations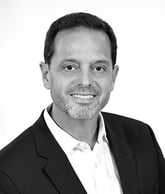 Jorge H. Rubin is a proven leader and professional engineer, with more than 30 years' experience in the energy infrastructure sector.
Prior to joining TransTech, Jorge served in various operational, construction and business development leadership roles for CB&I in Latin America and the Caribbean, including Operations Manager for CB&I Venezuela.
Jorge brings a wealth of experience providing infrastructure and storage EPC solutions to the Oil & Gas, Power Generation and Petrochemical industries. His primary role at TransTech is to provide the necessary operational and strategic leadership to allow the company to expand its offering in the emerging downstream LPG, NGL and LNG storage terminal and power generation markets in the Caribbean and Latin America.
Jorge has BS in Civil Engineering from Metropolitan University, Caracas, Venezuela and a PM, Management for Engineers from IESA School of Business in Caracas, Venezuela.

Send email