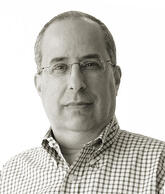 J

oel Falck, Chief Financial Officer

Joel Falck has more than 30 years of experience as a financial professional. At Arthur Andersen, Joel served a broad range of privately held clients for 10 years, including consulting on mergers and acquisitions, strategic planning and many other business matters. Joel has served as the Chief Financial Officer of American Consumer Products (publicly traded), Premier Car Rental and Truseal Technologies (private equity funded investment) and, as part of his Bridge Industries role, at Multi Products Company. In these positions, Joel has been actively engaged in acquisitions and divestitures.
Joel has also simultaneously served in operational roles including serving as the director of inventory planning and procurement, operations manager and general manager and has led successful systems implementations. Joel is a CPA (inactive) and holds a B.S. degree from the Wharton School of the University of Pennsylvania.